Inter Defender Milan Skriniar: "We Have To Be Fully Concentrated From The First To The Last Minute"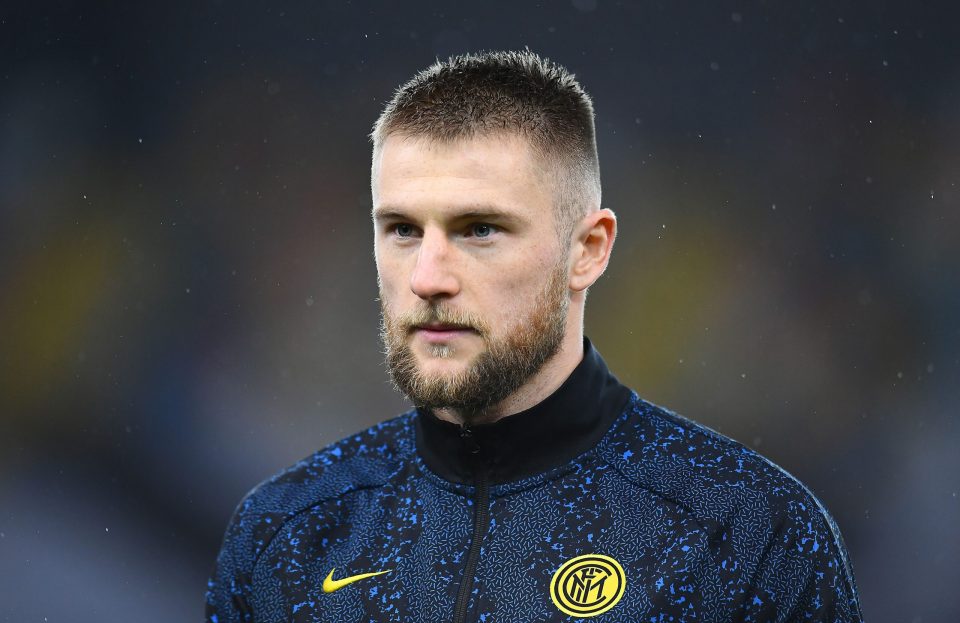 Inter defender Milan Skriniar knows that he and his teammates must be at their best to get the result they want out of this evening's Serie A clash with Spezia.
Speaking to InterTV ahead of the match, the Slovak defender emphasized the importance of staying in the match mentally so that they can execute their tactical plan.
The Nerazzurri are hoping to take away a third consecutive victory in Serie A when they face Thiago Motta's side at the San Siro.
However, they will not take any result for granted despite their opposition's placement in the table, knowing that they come up against a team with the quality to take advantage of any errors or frailties that they may show.
Skriniar knows this and hopes to see the Nerazzurri give an account of their quality and cement their position at the top end of the table by getting the job done.
"There is always a risk, but we must absolutely avoid mistakes and prove that we are the stronger side on the pitch and not just on paper," the 26-year-old emphasized.
He went on that "We need to be focused from the first minute to the last. Spezia also has a lot of quality and should never be underestimated."
"We have to take the pitch knowing that we are Italian champions and get the three points," he added, "it will certainly not be an easy match."
On the busy fixture schedule that Inter have faced recently, Skriniar stated that "Other teams deal with it too, it is certainly not easy to play so often."
"But we have great players," he concluded. "I think we are doing well and we need to keep up these results consistently."