Inter Midfielder Roberto Gagliardini: "Always Look To Be Ready When Called Upon"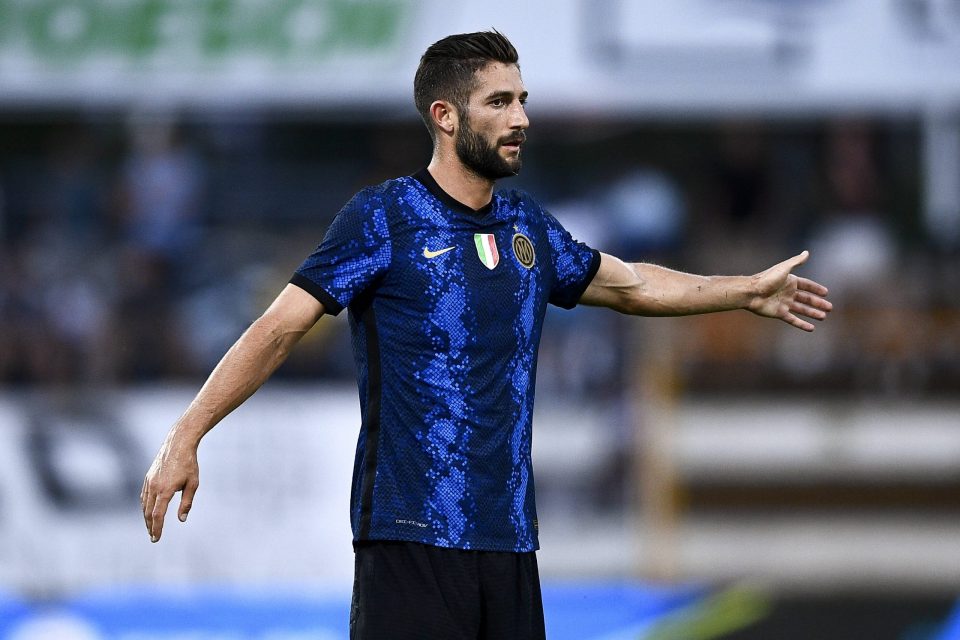 Inter midfielder Roberto Gagliardini is happy to have been able to help his team to three points against Spezia in this evening's 2-0 win this evening.
Speaking to Italian broadcaster DAZN after the match, the 27-year-old gave his immediate reaction after starting and scoring the opener to ensure that the Nerazzurri got their third consecutive win in Serie A.
Gagliardini has not been a player in the regular starting eleven for Inter this season, but coach Simone Inzaghi trusted him to give his contribution against Spezia with the need for squad rotation a consideration in a busy period in the fixture schedule.
The midfielder repaid the coach's faith with a very well-taken finish to cap off a silky passing move by the team, and his overall display was important to the Nerazzurri's composed performance on both sides of the ball to ensure a clean sheet and three points.
"If the midfielders can help the forwards that's great," he said of his goal. "I'm happy with my performance."
He went on that "I always try to be ready. It's not always easy, but if you train well you can be."
"We have a great chemistry that also comes from last season," Gagliardini explained, "and we have added some movements based on Inzaghi's ideas. We have a bit more freedom."
He explained that "The coach often drills it into to us: dynamism is decisive. A player on the move is difficult to mark. We train to do this."
The midfielder concluded that "We are the Italian champions, we have to defend the title. There are lots of well-equipped teams, but we can repeat the title."