Italian Agent Lorenzo De Santis: "Inter Must Secure River Plate Striker Julian Alvarez In January To Sign Him Next Summer"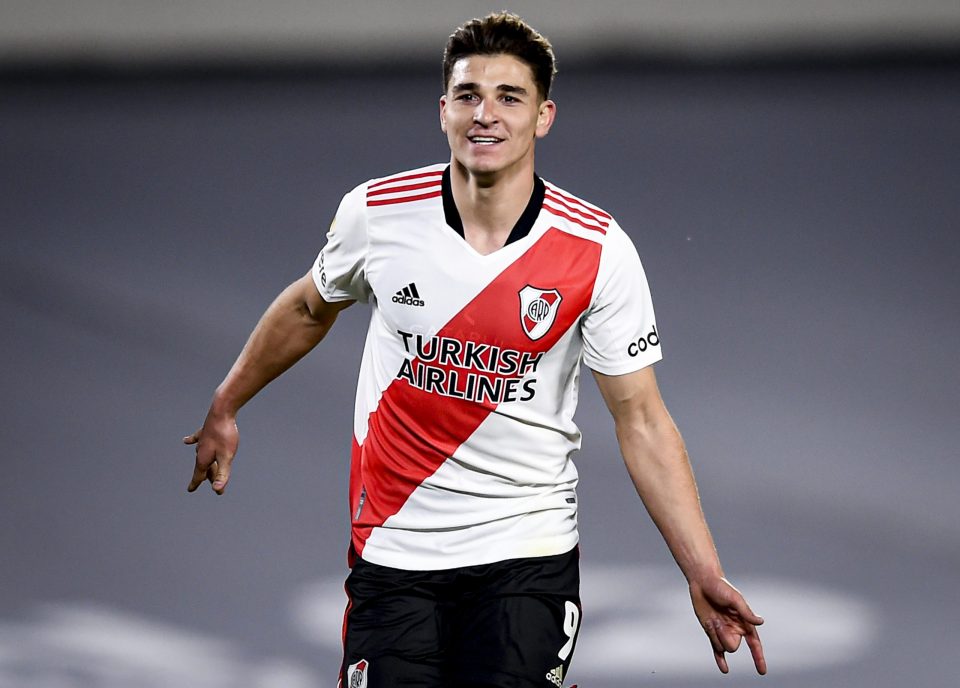 Italian agent Lorenzo De Sanctis believes that Inter will have to wrap up an agreement with River Plate striker Julian Alvarez in January if they wish to sign him next summer.
Speaking to Italian news outlet L'Interista, the agent gave the view that the 21-year-old will be highly sought after and that any club hoping to bring him in will have to get the jump on their rivals.
Inter Assistant Sporting Director Dario Baccin is reportedly in Argentina where he is scouting Alvarez, with reports coming out recently that the Argentine striker's form has made him a target for Inter and for other major European clubs.
The 21-year-old has a €20 million release clause in his contract, but the earliest that the Nerazzurri would likely bring him in would be next summer.
Even so, according to De Sanctis, it will likely be important to start early and to get the signing secured before then.
"Inter and Milan are working on a significant transfer possibility," he said, "it is no coincidence that both have representatives present in South America with a view to watch Julian Alvarez."
He describes the River striker as "Young, strong, top-quality, and only turning 22 in January. There hasn't been this much talk around a player in Argentina since Lautaro Martinez was sold to Inter."
"He could do very well here," he went on, "he can play more than one position, he has technique, speed, and eye for goal."
De Sanctis gave the view that "Whoever signs him is getting a bargain. It is not the easiest financially, but whoever has the foresight to make a deal immediately in January for €20-25 million and then allow him to stay at River until June is guaranteed a great player."
He went on that "It is my understanding that Inter also has interests in Brazil," with respect to the Assistant Sporting Director's visit to South America.
"Baccin will go there after the Argentine part of his trip. The Nerazzurri already had their scouts at the match between Rosario Central and River Plate."