Ex-Nerazzurri Midfielder Olivier Dacourt: "No Regrets Leaving Before Treble, Zlatan Ibrahimovic A Leader At Inter"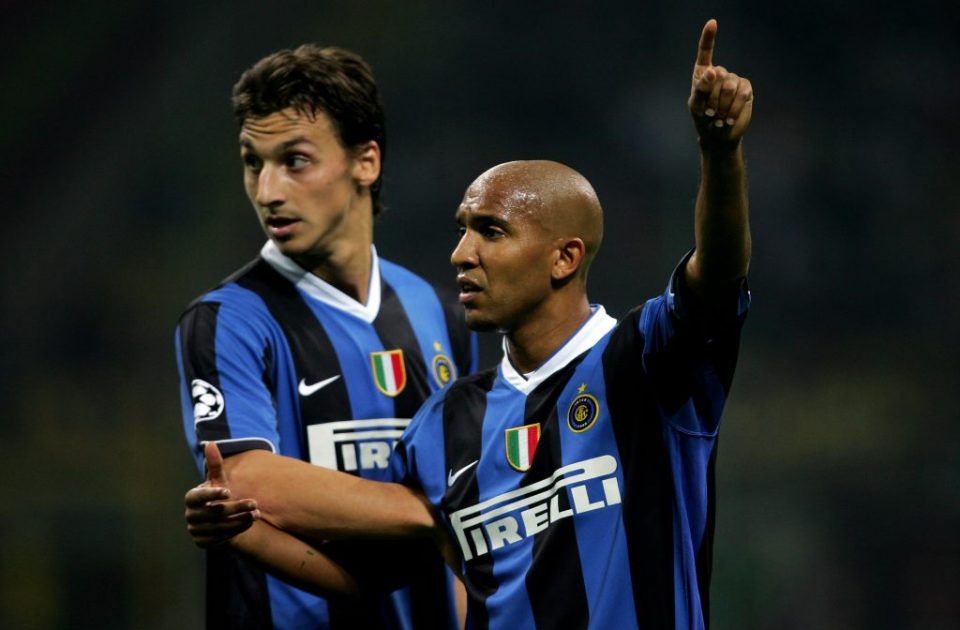 Former Inter and Roma midfielder Olivier Dacourt does not feel any regret at having left the Nerazzurri just before the treble season.
Speaking to Italian news outlet IlPosticipo.it, the 47-year-old reflected on his time in Italian football, including singling out the importance of Zlatan Ibrahimovic as a leader during their time at the Nerazzurri.
Dacourt will see two of his former sides square off at the Stadio Olimpico tomorrow, with the Frenchman having joined the Nerazzurri in 2006 after spending several seasons with the Giallorossi.
The midfielder was in Milan for two and a half seasons before he left the club, fir for Fulham on loan and then to Standard Liege.
Dacourt missed out on being part of the Nerazzurri team that won they historic European treble, though he does not dwell on this fact.
Tomorrow's match will be an emotional one for the Frenchman, given his history with the two teams involved.
"It is a special match for me," he said, "they are the two Italian teams in which I have played and to which I am most attached."
He went on that "When I was playing for Roma I lost in the Coppa Italia twice against Inter, then the same thing happened to me with the teams switched – it's strange, at first it hurt me, then I got past it."
"Roma was my first Italian team, and I won a lot at Inter," the Frenchman reflected. "They are both teams in my life, I'll cheer for both of them."
Dacourt predicted that "Simone Inzaghi's team are the favourites. At this moment, in my opinion the Nerazzurri have something more and are favourites in the Scudetto race."
"But Roma can give them a good match, pushed on by their fans," he added.
On whether he feels any regret at missing out on the treble, Dacourt stated that "No, I don't have any. In life we ​​make choices and that's the way it is. Living with regret leads nowhere. I left Inter when it was time to do so."
He also spoke about his memories of Roberto Mancini and Zlatan Ibrahimovic, stating that "Mancio was a champion, and he has become one even moreso at the helm of Italy."
"As for Ibra," he continued, "he was our leader. He has always been a leader by nature. At Inter he made everyone around him play well: the same thing is happening at Milan. Ibra never gets old. He's a great player who leads by example."