Inter Youngster Gaetano Oristanio: "Inzaghi Is Doing A Great Job, Good Chance Of Winning The Scudetto"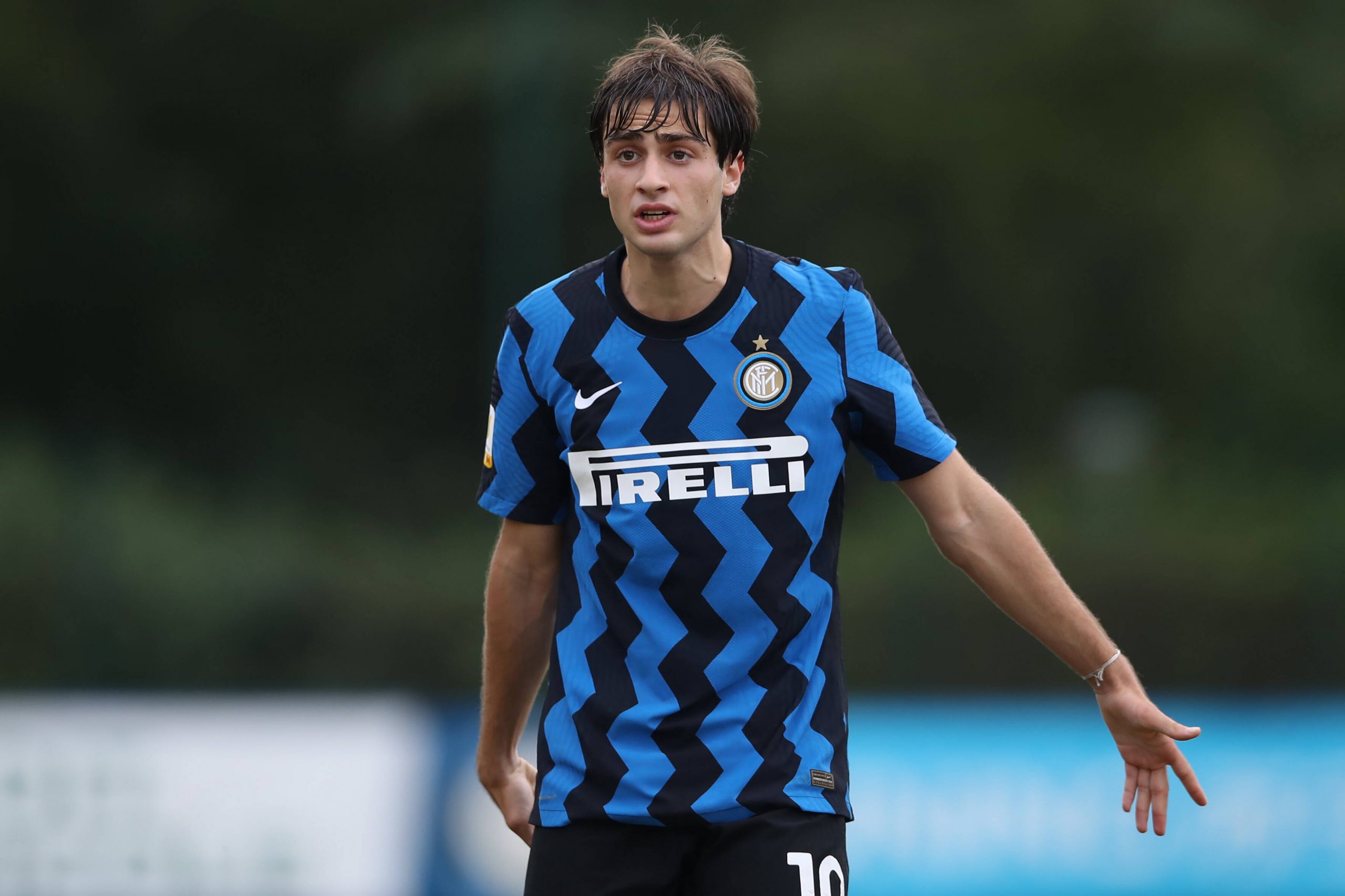 Inter youngster Gaetano Oristanio has said that the current Inter team has a good chance of winning the Scudetto again this season, according to a report in the Italian media.
Speaking during an interview with FCInter1908, Gaetano Oristanio discussed the current Inter team and how he is getting on whilst on loan at Volendam in The Netherlands.
"In the last 3-4 years the team has strengthened a lot, now it is among the best teams in Europe. Inzaghi has collected a great legacy from Conte and is doing a great job too. We have a good chance of winning the championship, too."
Gaetano Oristanio is living in The Netherlands whilst he is on loan at Volendam and he has managed to score three goals in the fourteen games that he has played.
He is very thankful to both Inter and Volendam for giving him the opportunity to experience life in another country.
"I wanted to talk as much as possible with my family and my agent before making an important decision like this, in the end I made the right choice. I moved to a new environment, where another language is spoken.
"I'm also opening up to a different type of football in some respects. It's an experience that is making me grow, for this I thank Inter and Volendam as well. Here I found fantastic people and a great organization, I'm really happy."
Filip Stankovic is another Inter youngster who is currently on loan at Volendam, so the pair have been able to help each other settle in.
"He's helping me a lot with my English too, I'm happy to have him with me here. He lives in Amsterdam and I often visit him. We are in great harmony and when we are together, time passes quickly.
"He is a very good boy, as well as an exceptional goalkeeper. At Inter I was already training to take free-kicks with him and it was always a great pleasure because he pushed me to give my best."
As for the future, Gaetano Oristanio is focused on improving his game so that he is ready for the Inter first team on his return.
"Now I think about doing well here and growing as much as possible to get back to Inter more ready. The important thing now is to improve in every respect."