Nerazzurri Vice President Javier Zanetti: "No Chance Inter Would Have Signed Lionel Messi After COVID-19"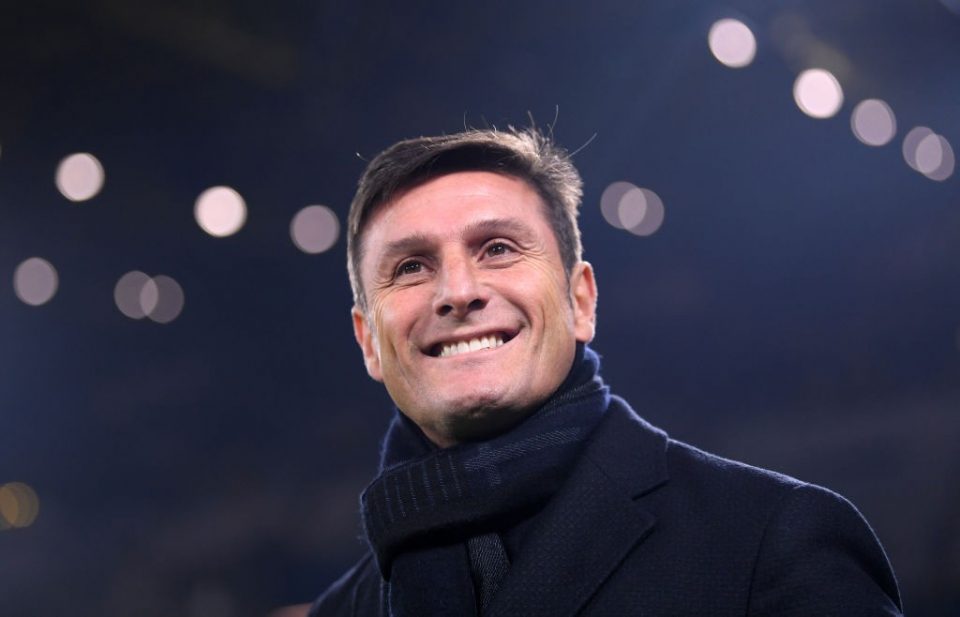 Inter Vice President Javier Zanetti believes that after the economic impact of the pandemic, there was never a chance of the Nerazzurri signing Lionel Messi.
Speaking to ESPN, as reported by FCInterNews, the Argentine spoke about the situations of a number of Argentine players in relation to the club, including current Nerazzurri start Lautaro Martinez and his own early years.
Inter have a long tradition of signing Argentine players to the club, with Zanetti among the most iconic having been the legendary former captain before retiring from the pitch and taking on an executive role.
The Vice President still has an interest in bringing some key Argentine players into the squad, though only if conditions make this feasible.
In the case of legendary former Barcelona and current Paris Saint-Germain forward Lionel Messi, Zanetti acknowledges that there was never any serious chance that his fellow Argentine would have arrived at the club especially after COVID-19 hit.
Zanetti began by stating that "Our sporting director is in Argentina to watch players, this is part of a strategy that is built around Argentina, Brazil and Uruguay."
"Many young players are interesting," he went on, "there is a lot of talk about Julian Alvarez. In Argentina there is a lot of raw material and we don't want to lose out on it."
"I remember when we bought Lautaro," the Vice President recalled, "when you sign a young man you must have a vision of what he will be like in three or four years time."
He went on that "The truth is that we are very happy with him because since arriving his growth has been very positive."
"We have to count up the ups and downs and then we reach a balance and we confirm that he's lived up to our hope," he continued. "With Lautaro we are very happy about the present and the future, for Inter and Argentina he will be a point of reference."
Zanetti spoke of his countryman, River Plate manager Marcelo Gallardo, stating that "I congratulate Marcelo for what he is doing at River, year after year he is improving and always getting great results."
"Surely sooner or later he will have the ambition to look for new experiences outside Argentina," he went on, "I wish him good luck with all my heart."
"As for me, today I am concentrating on here Italy and happy with my work," he added.
"I have lived here for 26 years, I have three Italian children," the Vice President explained. "We have our Foundation and many friends in Argentina, but today my present is here."
About Messi's situation, Zanetti explained that "I'm happy for Leo, I saw him a short time ago. He deserves everything, I can say from the heart."
"The truth is that no, when there was a possibility [of Messi leaving Barcelona] the situation at the club was very complicated because of the pandemic," the Vice President explained. "
I don't think anyone ever thought that he would leave Barcelona," he added. "It was a big surprise for everyone."
Zanetti then turned to his own signing for the Nerazzurri, remembering that "Inter had signed [Sebastian] Rambert and then bought me. In that match people started to know of me."
"I finished the game, I didn't have a car," he continued. "I was walking with my father and a friend of mine and I encountered all the Boca fans."
"After that everything changed because they started to invite me to different TV programs, I found a camera outside the house," Zanetti recalled.
"This meant playing against Boca at the Bombonera," he explained. "Over the years I have played in many positions, right-back as well as in midfield. I had a lot of fun in my career, it was a privilege to play until I was forty."
On his role at the club now, Zanetti explained that "I have a lot of fun because when I decided to become a director, the first thing I thought was that a good career as a player was at an end and that I had to start from scratch."
He continued that "I want to be a directorwith a broad vision, not just on the sporting side. There are so many things to do."
"When you finish your career they tell you that you have a lot of time but you don't," the Argentine reflected, "because as a director you have so many responsibilities, so much to do."
"I travelled a lot representing Inter," Zanetti explained. "I studied at the University after my career was over."
He went on that "As a footballer you were preparing for matches, now I'm part of the work outside of that – I studied finance, marketing, international relations."
"Going back to the University was nice," he concluded, "it reminded me of when I was in school. I met students from all over the world."