Inter Coach Simone Inzaghi: "I'm Worried About Joaquin Correa"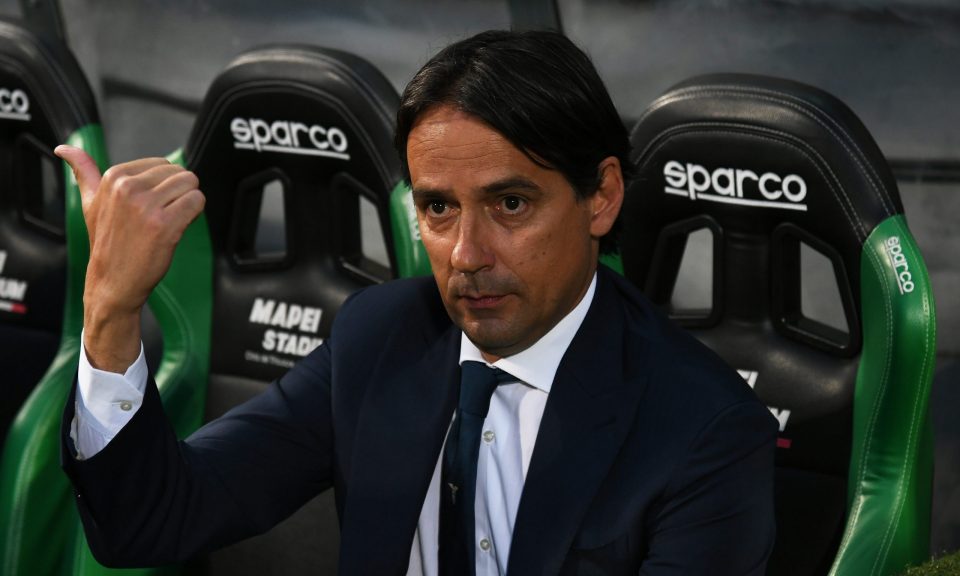 Inter head coach Simone Inzaghi is hoping that forward Joaquin Correa's injury is not too serious after the Argentine came off during the second half of the Nerazzurri's win over Roma earlier this evening.
Speaking in a press conference, as reported by FCInterNews, the 45-year-old spoke about the injury concerns surrounding the forward who looked to have a problem with his thigh.
Early tests have revealed that Correa picked up a strain to the flexor muscles of his left thigh, though it remains to be seen if this will be serious enough to rule him out of significant time on the pitch for his club.
Inzaghi is concerned with the 27-year-old's condition, though this remains one of the only dark clouds over an otherwise very satisfying day at the office for his team, with the Nerazzurri having controlled the match and come out with an emphatic 3-0 win.
"The performance levels have always been very high this season," he stated, "it is normal that certain results give you self-belief and value."
"I think that progressing the Champions League with one game to spare, beating and unbeaten Napoli with the best defense in Europe, are the kinds of results that make you aware of what it means to win," he added.
"Now we are in excellent form," he added, "we must continue like this knowing that there are many potential slip-ups, such as the muscle problems of the players. We must try to have as few as possible."
Of the Nerazzurri's squad, Inzaghi stated that "I hadn't personally worked with these players before, and I didn't know how they trained and how they take our instructions."
He continued that "I'm lucky enough to coach them, we have to keep going. We are having a good run, but we fell behind early and we are still behind."
"We had predicted that Roma would play this way or with four four at the back," he said of the Giallorossi's tactics. "But we had prepared to play with a lot of possession and to show our personality, and we did."
Of fitness concerns after the match, the coach stated that "We have to see how the guys came out of the game. The most worrying one is Correa, it's regrettable because he's been continually improving."
"Tonight he did very well for the first sixty-one minutes and also against Spezia, he will have to be evaluated.," he added.
"De Vrij and Lautaro will have to be evaluated," he went on, "[Lautarp] made himself available because he really wants to contribute, but yesterday he had not yet recovered from the match against Spezia and speaking with him we preferred to rest him for Tuesday, we hope he is like Kolarov. We definitely won't get Darmian or Ranocchia back."
On the match against Real Madrid on Tuesday, he stated that "We will go there and play knowing that we have already accomplished something great in the Champions League because qualifying with a day to spare is a source of pride."
"However, we are still two points behind them," he added. "We will have to do well at managing our physical and mental fitness."