Nerazzurri Legend Gianluca Pagliuca: "It's An Honour To Be Inducted Into Inter Hall Of Fame"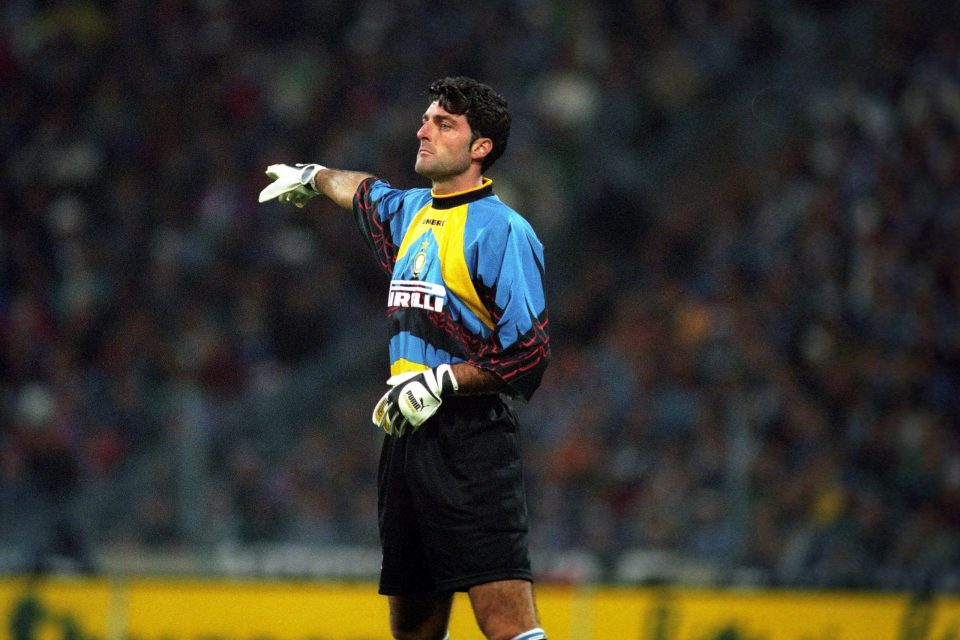 Legendary former Inter goalkeeper Gianluca has been made the latest entry into the club's hall of fame, and the former keeper is glad to have been selected for the honour.
Speaking to the club's official site, the 54-year-old spoke about his memories with the club and stated that he feels happy to have his contributions appreciated through the honour.
Pagliuca joined Inter in the summer of 1994 from Sampdoria as a replacement for Walter Zenga in goal, and he went on to spend five seasons with the club before leaving for Bologna in the summer of 1999.
During his time at the club, Pagliuca held down the starting role, making a total of 165 Serie A appearances in a Nerazzurri shirt before his departure.
He did not manage to get his hands on the Scudetto while he was at the Giuseppe Meazza, though he did help the club to the UEFA Cup during the 1997-98 season.
"I am really proud to be inducted into the Inter Hall of Fame," he stated. "Being chosen by the Nerazzurri fans is an honour for me and a testament to how much good happened in those five wonderful years in an Inter shirt."
He went on that "I thank them and I carry them in my heart. Wgen I look back, there are many memories, but it is impossible not to remember the 1998 UEFA Cup win, which came at the end of an amazing run, full of difficult matches and incredible comebacks. It was a triumph."
"That day in Paris I was captain because Zio Giuseppe Bergomi was injured," he continued, "we raised the trophy together, a special memory."
"For all the joy at that wonderful adventure there is still regret that we were not able to win a Scudetto," he added. "and we know well how things went."
He reflected that "It's too bad because it would have been a really significant double. But I think of the positive things more, like that of the derbies in the league, four wins and six draws with many of my saves proving important."
"I join two really extraordinary teammates in the Hall of Fame," Pagliuca continued. "Beppe Bergomi and Ronaldo. Zio did a wonderful job of welcoming me to Inter in 1994 – he was a close friend of Zenga and I arrived to take Walter's place."
He concluded of Bergomi that "He was incredible. As a player, of course, but also as a person. Ronie… What can I say! He's the best player I've ever played with, in the 1997-98 season he was unique and beyond imitation."