Ex-Serie A Referee Graziano Cesari: "Expected Referee Felix Brych To Show More Personality In Inter's Champions League Defeat To Real Madrid"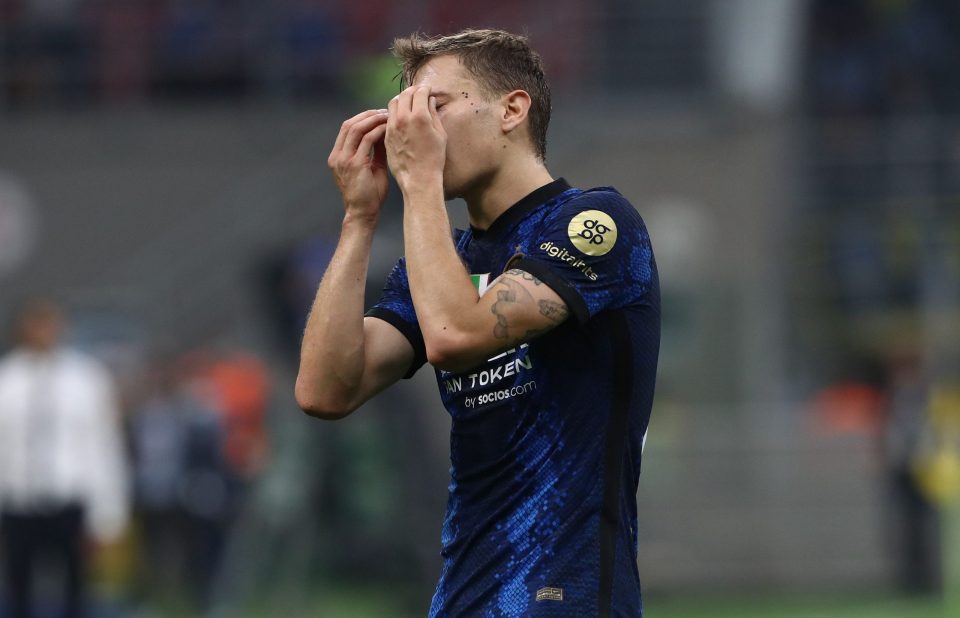 Former Serie A referee Graziano Cesari feels that German referee did not show enough personality to take charge of the Nerazzurri's Champions League defeat to Real Madrid yesterday evening.
Speaking to Italian broadcaster Canale5, Cesari suggested that Brych could have done more to impose himself on the match and control the players in key incidents.
Brych had a few key decisions to make over the course of yesterday evening's clash at the Bernabeu, turning down a penalty appeal for both sides in the first half and then giving Inter midfielder Nicolo Barella a straight red card in the second.
Cesari is of the view that the official was basically correct in all of these decisions, but that in the case of the sending off, he could have done more to cool down the tempers around the situation.
He also criticized the official for what he felt was an incorrect booking given to Nerazzurri defender Danilo D'Ambrosio.
"There were a few half-hearted appeals for a penalty in the first half challenge Barella and Carvajal, which the official correctly judged not to be a penalty," Cesari stated.
"Next was the yellow given to D'Ambrosio," he continued, "the referee did not probably did not have a good view of it because the defender did absolutely nothing, the Real player Vinicius, fooled him there."
"In the case of the sending off of Barella, the referee must immediately arrive on the scene to calm down the situation," he stated.
He gave the view that "It is clear that Barella's reaction is completely naive and the referee's decision is inevitable in this situation."
"As far as whether he will be suspended for two matches a lot will depend on what the referee writes in his match report," he added, "if he talks about violent conduct then it will be two matches."
Cesari explained that "I was expecting Felix Brych to show more personality" in conclusion.