Inter Coach Simone Inzaghi: "Deserved More Against Real Madrid, Nicolo Barella Shouldn't Have Done What He Did"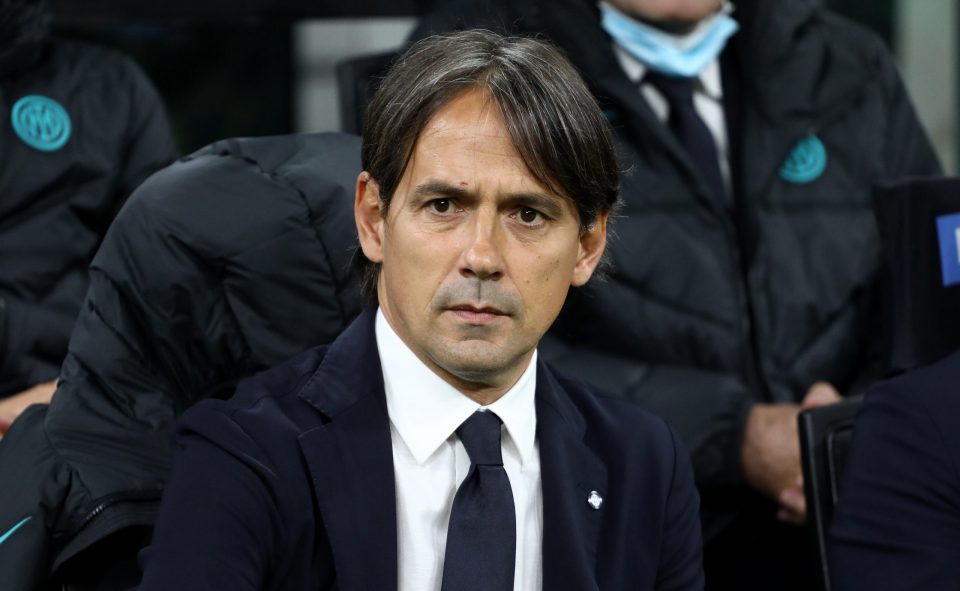 Inter head coach Simone Inzaghi feels that his team could have gotten a better result against Real Madrid yesterday evening and in September based on their performances.
Speaking to Italian broadcaster SportMediaset, the 45-year-old gave the view that the Nerazzurri deserved a result against the Merengues while he also acknowledged that Nicolo Barella was rash to get sent off during the second half.
Inter set out to play a positive, attacking game virtually from the first whistle at both the San Siro and the Bernabeu, forcing Real back and probing for an early goal to rattle the opposition and build upon in both occasions.
The Nerazzurri's night ended in disappointment thanks to a match which saw Real take their chances clinically and defend effectively against their waves of attack, and Barella exit the pitch after an overreaction to a challenge.
However, in the view of Inzaghi there was still much that was positive about Inter's display on the pitch and they feel that they ought to have gotten a better result both at the Bernabeau and at the San Siro in September.
"We played two excellent games," Inzaghi stated, "the entire match at San Siro and the sixty minutes until Barella was sent off here."
"But playing against Real we need something more," he reflected, "we lost both games. If we look at them we feel that we would have deserved more."
On Barella's sending off the coach stated that "He's an intelligent guy, he understood what he'd done and immediately apologized to the staff and his teammates."
"It was something that he shouldn't have done," he added, "it made the game more difficult for us and we will be without an important player in the round of sixteen."