Inter Defender Danilo D'Ambrosio: "A Negative Not To Win Our Champions League Group"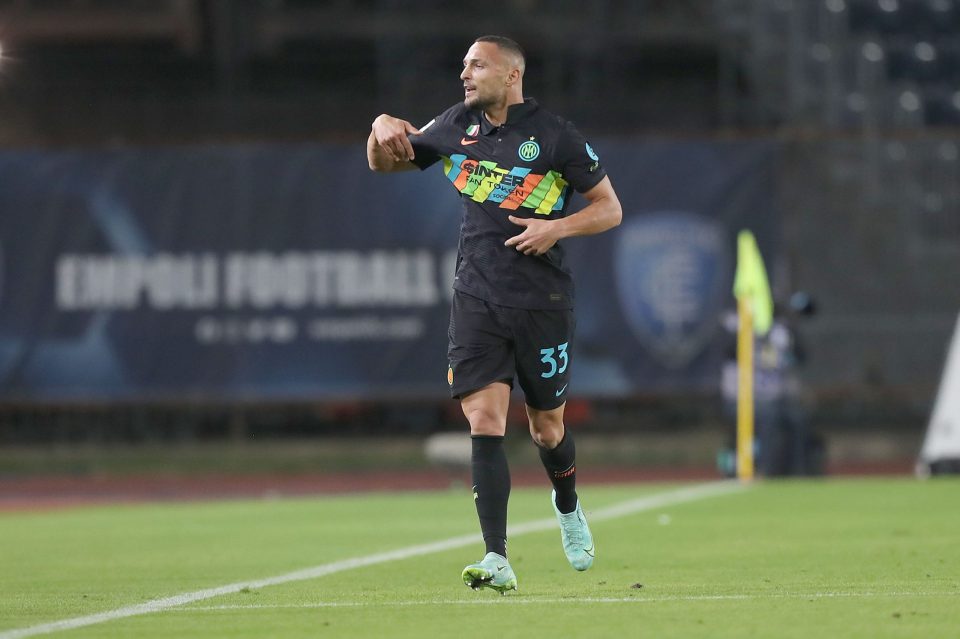 Inter defender Danilo D'Ambrosio feels disappointed that he and his teammates were not able to finish top of their Champions League group.
Speaking to InterTV following yesterday evening's 2-0 defeat to Real Madrid at the Bernabeu, the 33-year-old gave his reaction to the match and expressed the view that finishing second instead of first was a negative for the team.
The Nerazzurri will have known that a draw did them absolutely no good going into the clash in the Spanish capital, as they needed three points to leapfrog Real in top spot in the group.
In the end even a draw proved beyond their reach as some poor finishing and a second half Nicolo Barella red card combined with a clinical display by the Spanish league leaders condemned them to their first defeat since the international break.
Qualification for the knockout rounds had already been secured with a match to spare, but in the end it was Real who did so top of the group.
"[Reaching the round of sixteen] is certainly the positive aspect," D'Ambrosio reflected, "the negative aspect in our minds is that we did not finish first in the group, we arrived here with the aim of finishing first but we did not succeed."
On his versatility, the 33-year-old stated that "Since I have been playing my motto has been this: always be ready. But we all have this attitude. Everyone is on the right track and we all make ourselves prepared."
"Now we head back to Serie A," he concluded, "we need to recover because Cagliari will be a tough match like any league fixture."