Ex-Cagliari Coach Massimo Rastelli: "Nicolo Barella The Right Choice For Next Inter Captain"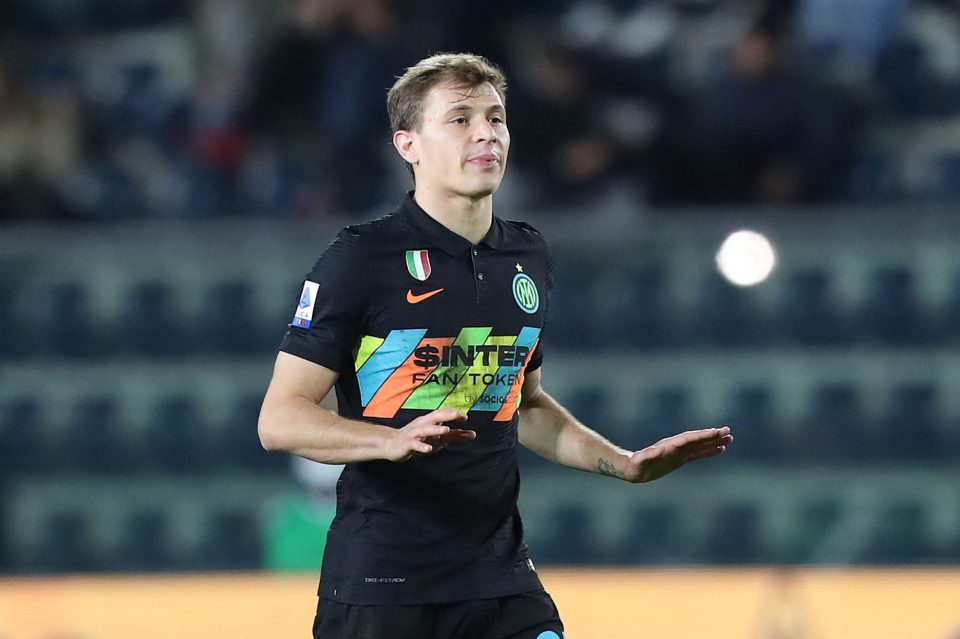 Former Cagliari coach Massimo Rastelli believes that Nicolo Barella is capable of being the next Inter captain.
Sepaking to Italian news outlet FCInter1908, the former striker and coach gave the view that the 24-yeah has the right qualities to skipper the Nerazzurri and also gave his predictions ahead of tomorrow's clash between Inter and the Rossoblu.
Inter are seriously considering the question of who will next be given the captain's armband on a permanent basis, with current captain Samir Handanovic 37 and not likely to be a regular starter for much longer.
Barella is a player who has been widely reported to be a serious consideration for the club, and Rastelli believes that the former Cagliari midfielder would be able to step into Hadnanovic's shoes.
He also believes that the Rossoblu will not be an easy opponent for Inter by any means despite currently being in the relegation zone.
"Within this match there are many potential pitfalls," he stated, "from the possibility that Inter underestimate them, to the team being tired from the amount of commitments accumulated over the past few weeks."
"In the last month Cagliari have regained solidity," he added, "they concede little and in their last two matches showed that competitive cynicism that up to that point had seemed to elude them."
Of Nerazzurri coach and his friend Simone Inzaghi, Rastelli stated that "Inzaghi has done a great job at Inter, making the most of the team's potential."
"He has given them more levity and freedom," he went on, "while maintaining the mentality from last season."
On his relationship with Inzaghi, he stated that "We are very good friends and there is great respect between us."
"We had an extraordinary season together," he added, "even as a rookie he immediately showed a great nose for goal, just like his brother."
"We found that our characteristics complemented each other well," he added, "he had the ability to converted my crosses and appreciated the work I was doing."
"Thanks to that year he managed to make the big leap by joining Lazio," he reflected, "which is why he always remembers with great pleasure what we managed to do together in Piacenza."
Of Inzaghi's first few months in charge of Inter, Rastelli stated that "What he is doing is clear for all to see. He did very well at Lazio and in a very short time he has done the same with this group."
He added that "Many were skeptical, considering the significant transfers away this summer, but with the right signings and with Simone's work he is proving that he has not scaled down the project at all. They will fight for the Scudetto until the end."
And of Barella, the former striker and coach gave his views on why the 24-year-old would be a good choice for club captain.
"His character, his determination, are great strengths," he explained of the former Rossoblue midfielder. "Especially in the early years, he sometimes picked up several avoidable yellows due to his impetuousness."
"These kinds of excesses, like what we saw on Tuesday against Real Madrid, must be fixed, but surely what happened will help him grow," he reflected. "
He concluded that "He has shown in very few matches that he can keep a very high level, to wear a great shirt like Inter's easily, so he certainly has everything to become the next Nerazzurri captain."