Inter Defender Andrea Ranocchia: "Scudetto Win Was A Dream Come True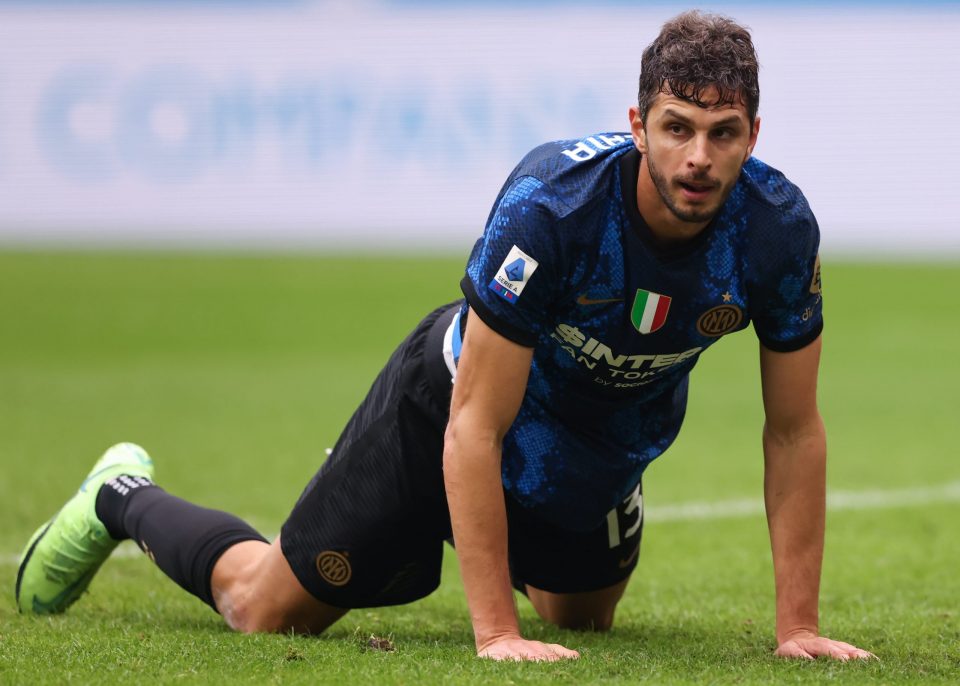 Inter defender Andrea Ranocchia feels that winning the Scudetto with the Nerazzurri last season was a culmination of his time at the club.
Speaking in the official matchday program for tomorrow's Serie A clash with Cagliari, the 33-year-old highlighted the Scudetto win as a dream that had been realized for him and also spoke about a great comeback against Bayern Munich in the Champions League.
Ranocchia has experienced a number of ups and downs during his time with the Nerazzurri, but he has always been a presence in the team.
The defender came to the club as a promising young player and he joined a team that had come off the back of a European treble, but he had to wait until he was a much more experienced head to finally get his hands on the Serie A title.
"With the Scudetto I realized the dream I've been pursuing all these years at Inter, I shared the joy with my family," he stated. "It was nice to have them at the stadium when we raised the trophy."
He went on about his relationship with the squad that "I like to talk to the guys about my experiences because I have lived through a lot of things over the years, I have taken away joys and I have lived through good times and also difficult times."
He went on about the Champions League comeback during the 2011-12 season, his first at the club, that "One of the most exciting matches I have played is the Champions League match against Bayern Munich."
"That comeback at the Allianz Arena was spectacular," he went on. "After the first leg defeat we took the lead after three minutes with Eto'o but went into the locker room a goal down after goals from Gomez and Muller."
He recalled that "I remember my sliding block on the goal line to keep out a third goal, and then the goals from Pandev and Sneijder in the second half to qualify for the quarter-finals."