Inter Striker Lautaro Martinez's Wife: "He Used To Not Go Out For A Week After Losing A Game"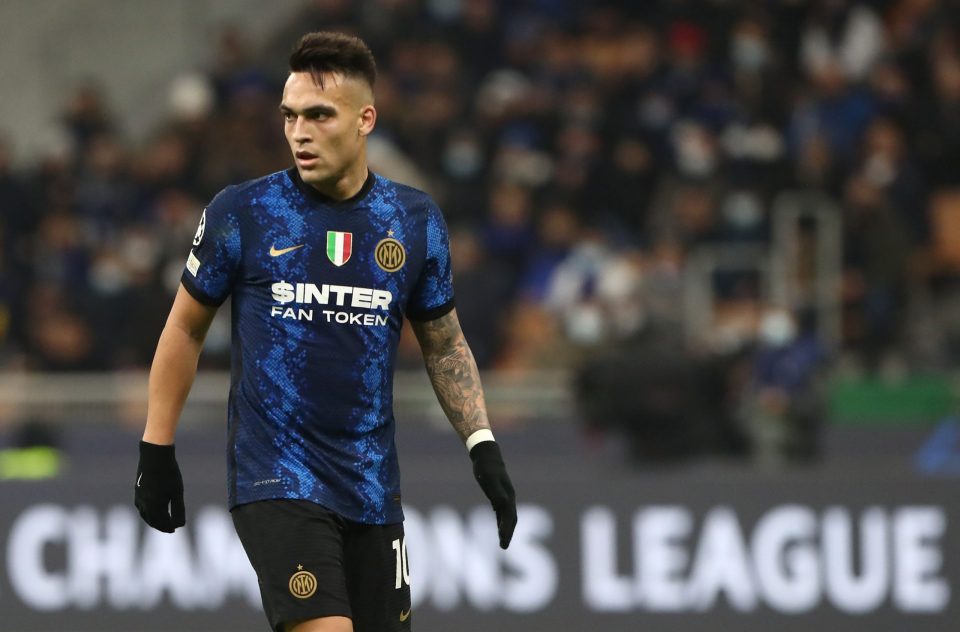 Augustina Gandolfo, wife of Inter striker Lautaro Martinez, has seen the commitment and hard work that has gone into the Argentine's success with the Nerazzurri.
Speaking to Argentine newspaper La Nacion in an interview published in today's print edition, Gandaolfo spoke about some of the strong emotions that the 24-year-old has experienced in football.
Martinez has established himself as a key player at Inter in his first three seasons with the club, and he is continuing to cement himself this campaign.
The 24-year-old did not immediately break into the starting eleven on a regular basis, but by last campaign he was one of the main attacking options at the club and helped push the team to the Scudetto.
Gandolfo is proud of what Martinez has managed to achieve, and she has also seen the ups and downs of how he got to this point in his career.
"He arrives early to training, he takes care about his meals," she explained. "From the outside you can see all the happy part, but behind it there is a lot of effort and commitment, and this is where Nina and I are, supporting him as a family."
She went on that "My role now is to let him know that he can relax a bit. Before he lost a game and we didn't go out to eat for a week."
Of his life as a footballer, she stated that "The beautiful thing is the love he gets from the fans. When he's on the pitch, I'm thrilled to see how he is applauded."
"The bad thing is something that comes with success for players," she added, "one day they're put on a pedestal and the day that they are the worst person in the world. This bothers me a lot."