Watford Coach Claudio Ranieri: "Liverpool Are A Very Strong Side But Inter Can Give It A Go"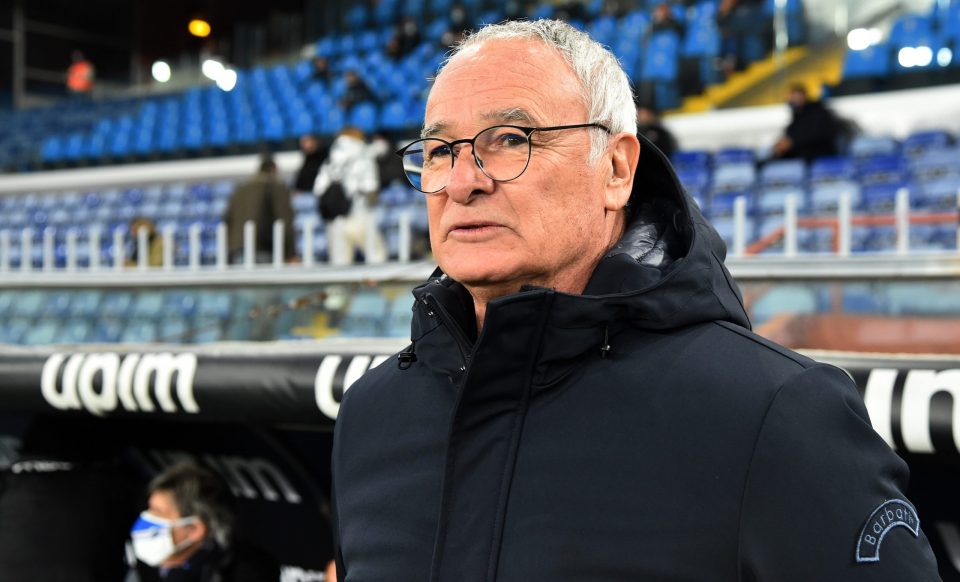 Current Watford and former Inter, Roma, and Napoli head coach Claudio Ranieri believes that Inter's Champions League opponents Liverpool are among the strongest sides in Europe but that the Nerazzurri have a chance.
Speaking to Milan-based newspaper Gazzetta dello Sport in an interview published in t0oday's print edition of Milan-based newspaper Gazzetta dello Sport, the Italian tactician gave his predictions ahead of the round of sixteen tie.
Inter won't face the Reds until the middle of February, but they will already know that they are assured a very difficult tie against one of the form teams in England and on the continent.
Ranieri was full of praise for the quality of Liverpool as a team, but he also thinks that the Nerazzurri's form and demonstrable quality mean that they are not to be overlooked even if they are not favourites.
Looking ahead to the tie he stated that it will be "A great challenge and hard to predict. Liverpool are very strong but we are beginning to see Simone Inzaghi's influence at Inter."
"I have always said that Simone is good," he went on. "He inherited a winning team with a combative mentality instilled by Antonio Conte."
"However, after the departures of Romelu Lukaku and Achraf Hakimi, it was reasonable to have some doubts," he reflected. "But after some initial growing pains things have clicked into gear and this Inter looks a top side."
Of Inter's opponents Liverpool Ranieri said that "Alongside Manchester City they are the strongest team in the Premier League, even if Chelsea seem to be at that level now as well."
"The Reds have quality, enthusiasm, and passion," he went on. "Salah is blessed with talent, goals, and luck. It seems to me that Klopp and the city have found perfect chemistry."
He explained that "Jurgen is the ideal coach for a club of enormous international standing and with very passionate fans."
On the "Anfield factor" in the second leg in Liverpool, he stated that "It all depends on the spirit in which you come into that stadium."
"If you let yourself be influenced by the atmosphere and your legs are wobbling you won't get far," he elaborated. "For Liverpool it certainly counts. The charge they get from their fans is incredible."
On his advice for how Inter should approach the games Ranieri stated, "The first thing is to face the two matches with determination and without inferiority complexes."
"Football is a sport in which nothing is to ever be taken for granted," he added.
"Secondly they must limit mistakes," he stressed. "In the Champions League, mistakes are fatal, especially against the big teams."
"Thirdly they must use their intelligence," the coach went on. "You have to know how to interpret the match. On the pitch there are moments in which you experience emotions, positive and negative. So listen carefully to what the match tells you and act accordingly."
On the Reds' comfortable win over AC Milan at the San Siro with a heavily rotated eleven he said that "I was not surprised by this show of strength."
"The Liverpool team is virtually made up of two high-quality teams," he continued. "The Premier League is also superior in this sense: the big teams can field two entire competitive teams."
Ranieri concluded that Inter have a chance of going through "Because they are a team with great quality and they can compete with anyone."