Lautaro Martinez Is One Goal Away From Overtaking Ronaldo's Inter Record, Italian Media Report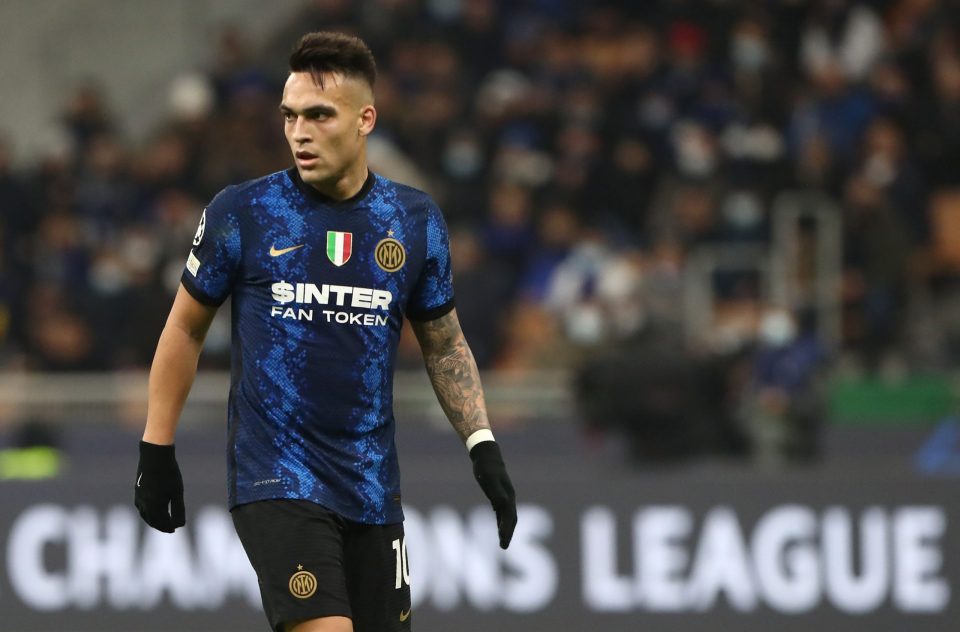 Inter striker Lautaro Martinez is one goal away from having scored more for the Nerazzurri than the great Ronaldo, according to a report in the Italian media today.
As has been reported by Tuttosport today, the Argentine striker is now sitting on 59 Inter goals since he joined the club. That means if he finds the net against Salernitana on Friday night, he will have scored more goals for the club than Ronaldo.
It also seems highly likely he will soon overtake the totals set by Romelu Lukaku who managed 64 goals and Zlatan Ibrahimovic who scored 66 for Inter.
Lautaro Martinez has scored 10 goals in 17 Serie A matches so far this season which is one more than he had at this stage last season.
He will be hoping to replicate his good Serie A form in the Champions League Round of 16 because he failed to score once during the group stages this season.