Ex-Inter Midfielder Christian Eriksen's Agent: "4 Clubs Have Inquired About Him, He Hopes To Train In Milan"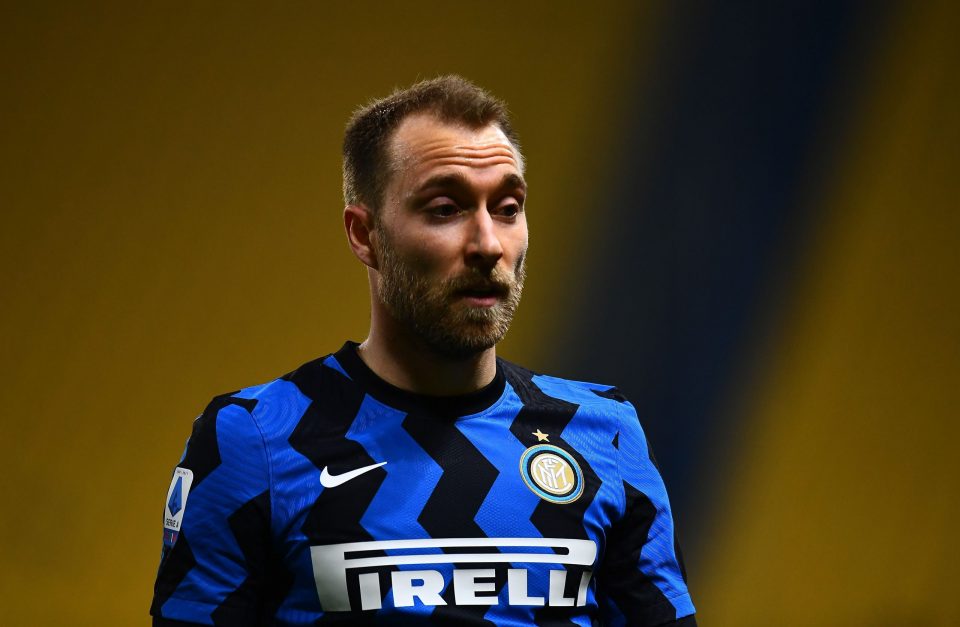 Former Inter midfielder Christian Eriksen is a target for at least four different clubs in Europe now that his exit from the Nerazzurri has been confirmed.
This according to the 29-year-old's agent Martin Schoots, who told Danish newspaper Ekstra Bladet in an interview published in today's print edition that the player hopes to train in Milan as he prepares for his next step in football.
Eriksen's parting of ways with Inter was made official earlier this week, with the club terminating the Dane's contract by mutual consent when it was certain that he would not be able to return for the club due to Italian health and safety regulations.
The 29-year-old can still move to a league where he is permitted to play with the heart implant which rules him out of playing in Italy, however, and already has some options before him.
"Four clubs have already asked for information on Christian's situation," Schoots explained. "And yes, there is a Danish club among them."
Eriksen still feels a connection to Inter and the city of Milan in spite of how things worked out and would like to train back to fitness in the city while he considers his next move.
"Christian wants to continue training in Milan, because that is where he and his family live," his agent explained.
"He wants to continue away from the club, because in Italy he is not allowed to even go to the gym with a defibrillator," he went on.
Schoots concluded that "Christian feels very good. All the physical feedback he has received has been very positive. There is no reason not to dream and hope."