Inter Milan Survives Champions League Group & Enter Europe's Elite 16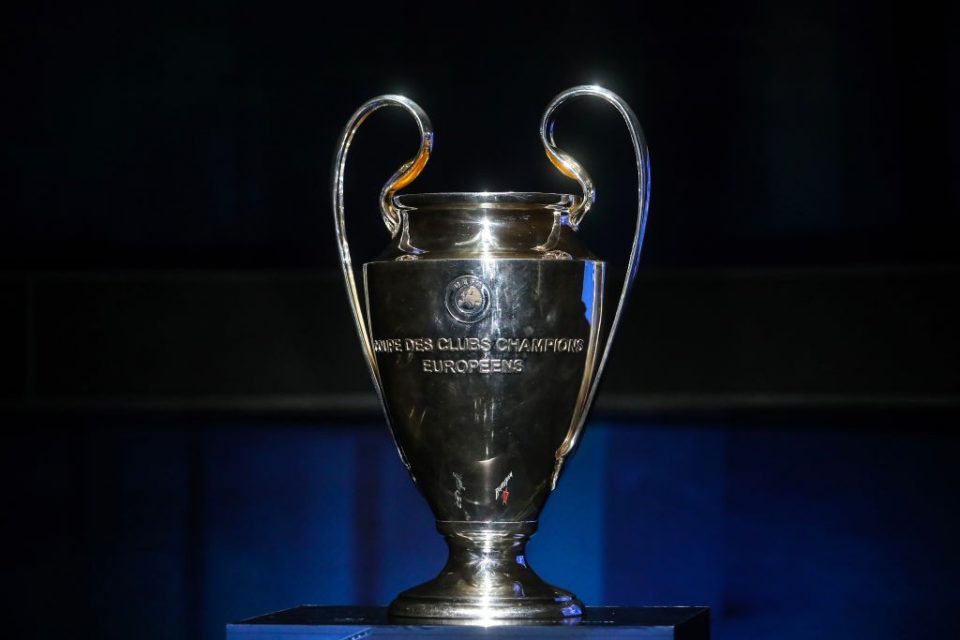 Inter Milan hadn't made it to the Round of 16 of the Champions League in 10 years, but finally entered the elite round this year with a strong second place finish with still one game to play.
With one more game to catapult the team to first place, the Nerazzurri played with all marbles to defeat 13-time winner Real Madrid and top its group standing.
Sadly – they failed, 0-2.
The highly-favored Spanish team immediately roared to a 1-0 lead in the 17th minute, courtesy of Toni Kroos' long-distance kick that glided into Inter's net. This stunned the Italians.
The Nerazzurri summoned everything it had to mount a rally in the second half, with the score still open and with only a one-point lead by the Blancos.
In the heat of action, Inter midfielder and star player Nicolo Barella rolled towards defensive midfielder Eder Militao and mindlessly punched the Brazilian in the leg in a vain effort to equalize the game in the second period.
Barella's ejection forced Inter to continue with only 10 players, effectively taking the sting out of their remaining plays.
This left their defense wide open for an easy shot by winger Marco Asensio, who picked the ball up on the edge of the box, dribbled it a bit before punching a hole in the top corner of Inter's defense to nail the win.
Inter Milan's aggressive plays were engineered by no less than manager Simone Inzaghi, who wanted his team to defy history by not settling for second place behind Real Madrid.
He also wanted his team to avoid being in second place to dodge early matchups against group leaders and heavyweights in the 16-team pool, which could potentially include Liverpool, Manchester City, and Bayern Munich in February next year.
Some sportsbooks claim that Inter doesn't stand much of a chance against them if it does. See this online gambling guide: Betminded.com, to get more details about this closer to February.
Aside from meeting stronger teams in the round of 16, Inter will play without Barella on the first day of the knockout skirmish.
Inzaghi said Barella had apologized to everyone for his serious mistake. "It will help him to grow and hopefully this means it won't happen again," the former Lazio coach said.
He said the Nerazzurri played well, but finished the first half at a disadvantage. They were too tired to stage a sustained comeback and it showed in their score sheet – 10 fouls against only five by Real Madrid.
He noted that it was their sixth game in a row since the break. He considers the two straight losses from Real Madrid as positive experiences to draw lessons from, for their forthcoming games.
Inter Milan is the defending Serie A champion and the second most successful team in the Serie A with 19 titles to its credit, behind arch-rivals Juventus with 37.
It won the Italian title for the first time in 11 years in May this year under former team manager Antonio Conte, who resigned following disagreements regarding future of the club.
Juventus had been the Serie A champion for nine consecutive years before Inter Milan ended their long reign. On a positive note, Juventus has also qualified for the top 16 of the Champions League.
On the other hand, Inter Milan won the Europe-wide Champions League thrice. The last time it was in the elite top 16 football teams in Europe was in the 2011-2012 season under manager Claudio Ranieri.
Inzaghi and his team are not about to contest such observation as they try to sustain the momentum of winning Serie A and landing in the top 16 of Champions League.
For Inter Milan, anything is possible at this point.