Italian Journalist Sebastiano Vernazza: "Inter Favourites Vs Bologna But They'll Miss Hakan Calhanoglu & Edin Dzeko"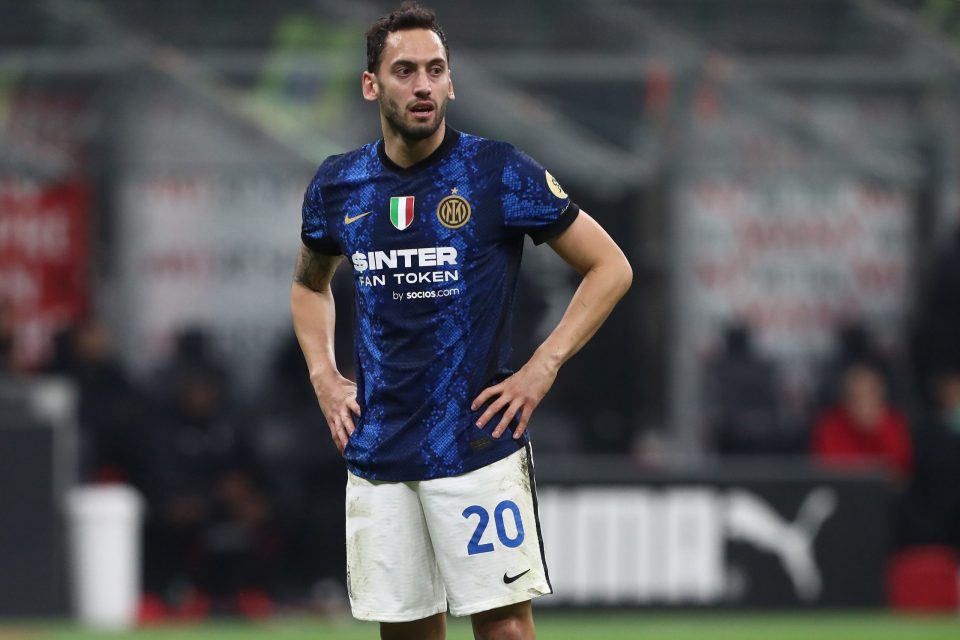 Italian journalist Sebastiano Vernazza feels that while Inter should be expected to beat Bologna on Thursday, the losses of Hakan Calhanoglu and Edin Dzeko will hurt them.
Writing in his column in yesterday's print edition of Milan-based newspaper Gazzetta dello Sport, Vernazza gave the view that the absentees could exacerbate their struggles away to the Rossoblu.
The Nerazzurri come up against an opponent that they beat 6-1 at the San Siro for their first Serie A match back from the winter break.
They will not, however, be taking any result for granted, especially given the Rossoblu's form over the last few matches going into the break.
Inter can expect a tough fixture, and this could be made even moreso by the absences of key players Dzeko and Calhanoglu, both of whom have cemented themselves as regular fixtures in the team following their arrivals in the summer.
Vernazza writes that "Right now Inter are the main contenders for the Scudetto," while he predicts that they will get the better of Bologna.
However, he cautions that "Their struggles against Bologna could be exacerbated by the losses of Dzeko due to COVID and Calhanoglu through suspension."
"Sanchez and one of Vidal or Gagliardini will play," he predicts, "'the reserves' in other words, and Mihajlovic will also have to deal with some absneces, but Dzeko and Calhanoglu are the new and decisive players for Simone Inzaghi's Inter and their absence at the same time could cause problems."