Will Romelu Lukaku Leave Chelsea To Rejoin Inter Milan?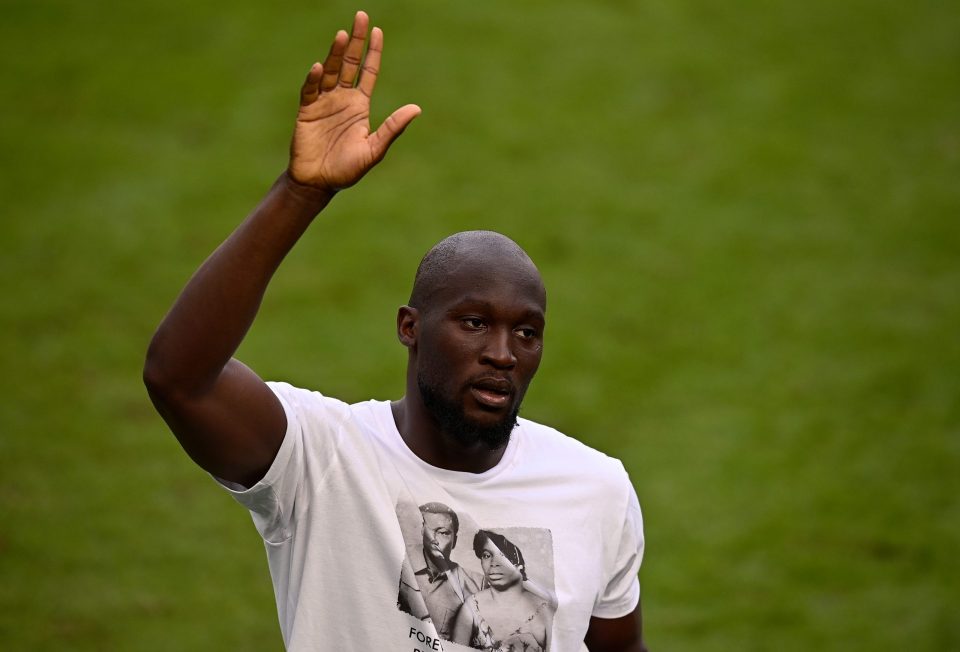 When it comes to football, there's always a great deal of excitement placed on the movement of players between clubs.
And with this in mind, big-name football betting sites such as Lottoland, as well as individual football fans, are always keeping an ear out to learn more about the different goings-on with transfers.
One such question that has been on everyone's mind of late, though, has to be: "will Romelu Lukaku rejoin Inter Milan following his transfer to Chelsea?"
If this is a question you've also been wondering, don't worry – we're here today to help you find out a little more about this question and help you predict what the likely outcomes will be for this big question!
Romelu Lukaku's Transfer to Chelsea
Romelu Lukaku propelled the Inter Milan club to their first Series A title in around 11 years – and his incredible successes with a whopping total of 24 league goals absolutely attracted attention from all within the football field.
However, this seemed to be very quickly forgotten about by ultra-fans of the club, whose immense frustration at Lukaku's choice to move to Chelsea led to them accusing him of being little more than a "money grabber."
Meanwhile, others soon turned to defacing a mural of him in their frustration.
Will Romelu Lukaku Rejoin Inter Milan?
It's easy to see why people might assume monetary gains solely drove his actions, but the reality may seem a little less clear-cut.
Indeed, in a recent interview, the Italian's true feelings were revealed when he let the world know that, in the end, he has never been happy with his new club, and has always held a firm passion for his original home club instead.
What's more, a further notable point of interest that Lukaku raised during the interview was the offer of an even more lucrative deal made prior to his Premier League return from Manchester City.
At the time, Lukaku actually rejected this offer in favour of staying with Inter Milan, who offered substantially less – a pretty clear justification for his claims that he's never lost his love for his original Italian team.
The Future of Romelu Lukaku's Career is Unclear
So, what does this mean for the future of Romelo Lukaku's career with Chelsea? Well, chances are, it may not necessarily be a match made in heaven, and his desire to return to Inter Milan may potentially motivate him in the future.
Meanwhile, thanks to his exceptional track record for performance, it's also undeniable that numerous other clubs may also have their eyes on this immensely popular player – and so, even if Lukaku doesn't have the chance to return to his home club of Inter Milan, it still remains likely that other clubs may take him on.
Of course, this sudden and dramatic reveal is likely to have an impact on Chelsea's performance and reputation overall, and it's quite possible that fans of Chelsea may also be more than a little hurt and upset by the announcement.
Therefore, if Romelo Lukaku was considering a move, now might be the best time to enjoy a fresh start with a new club or return to his roots at Inter Milan instead.
Naturally, only time will tell, and we can't predict what's going to happen (not for want of trying, it should be noted).
With that being said, we're confident that there will be changes coming up at some point soon – although determining exactly how things will play out is another matter.
And, of course, one overarching question still surely remains among all football fans: even if Romelu Lukaku does return to Inter Milan, will his fans accept him back with open arms? Or will they be less gracious in their welcome for his return after originally leaving the club for Chelsea?
Whatever the case might be, Lukaku remains determined to face the situation like a professional – and it's definitely notable that he still intends to stay in the professional football field for some time to come.
Final Thoughts
There's no doubt that one of the hottest topics with football fans and communities has to be the movement of players between clubs – and Romelu Lukaku's future with Chelsea has often been called into question.
Indeed, not only was he offered other positions from clubs such as Manchester City, but he's always had a passion for his old club, Inter Milan.
As such, we think there's likely a lot of stock to be had in his claim that he'd like to return, and it's probably only a matter of time until we see Romelu Lukaku return to his previous club overall.
But what do you think? Will Lukaku continue playing for Chelsea in the imminent future or do his future challenges and endeavours lie elsewhere with another club – be it Inter Milan or any other?
Let us know in the comments below!