Inter Milan And The Champions League – What You Need to Know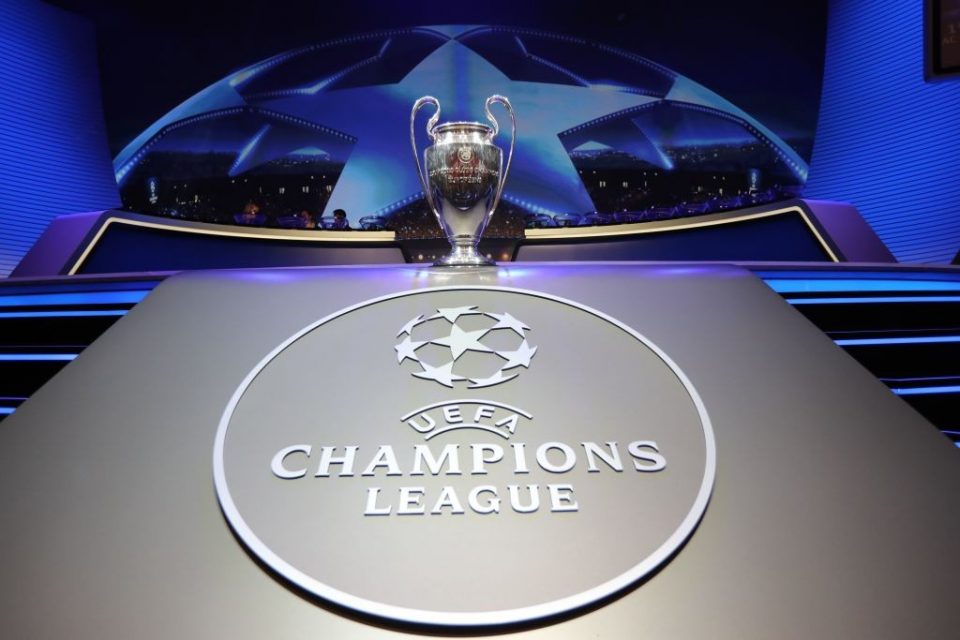 The Champions League is one the best events in the calendar of European football. As this year's competition continues, how can we expect Inter Milan to fare?
The Italian club has managed to pick up some Champions League trophies before. Could we see them manage to claim another in the 2021/22 season? Let's take a closer look!
The Champions League
The Champions League is an annual football tournament played amongst the best teams in European football. Every year, the leading teams from each country's national league can also play for a chance to enter the Champions League.
The tournament began in 1955 and was initially known as the European Cup. It was a straight knockout tournament back then, with only one team from each domestic league being allowed to compete.
In 1992, the name changed to what we know it as today. Other changes have been made over the years too. In 1991, a round-robin group stage was added to introduce a little variation into the game.
In 1997, multiple teams from each country were allowed to enter. This has meant that we can occasionally see great rivals face off against each other for a Champions League match, such as Man City versus Man U or even Inter versus AC Milan.
Winning the Champions League can qualify a team for next year's Champions League, the UEFA Super Cup, and the FIFA Club World Cup. Italy has won the Champions League twelve times so far, with three of those going to Inter Milan.
How Can I Keep Up with the Champions League Games?
As one of the year's biggest events in football, you should have no trouble finding places where you can tune in to watch the matches.
Even if you cannot find a broadcast of the match on traditional football channels, you should be able to find it through on-demand streaming.
You might even decide to go out somewhere that will be hosting a viewing of the match, allowing you to hang out with and enjoy the match with other Inter fans.
Of course, this is not the only way to keep up with the Champions League. Before each game, you should make sure to check out the odds to see who might come out on top.
A good set of odds can even predict who might score, and other outcomes that help to make football the varied and thrilling game it is.
Many online casinos have opened sportsbooks in recent years and many brands have been reviewed and are available to see at OnlineCasinos.
Don't forget to follow social media updates too. By following Inter and the official UEFA Champions League's feeds, you could get updates and the latest information about how the team is getting on even if you can't tune into the match.
The 2021/22 Season
So, how is the 2021/22 Champions League shaping up? Chelsea, from the English Premier League, are the current reigning champions and they will no doubt be looking to come in hard and lift a second trophy.
However, there is no denying that there isn't some strong competition too. Real Madrid has the most titles in the tournament's history – standing at a staggering 13 – and Bayern Munich always proves to offer great competition on behalf of the Bundesliga.
Where does Inter stand in this? Well, this Italian club has lifted the trophy three times – in the 1963/4 season, the next 1964/65 season, and then in the 2009/10 season.
They have also been in two other final matches, and are no strangers to the tournament as a whole.
It is always worth looking at a team's standing in their domestic league to get an idea about how they might manage the matches they have to play in the Champions League.
Inter Milan currently lead the Serie A, four points clear of rivals AC Milan, so there is a chance that they could manage to pull ahead even further and open up a bigger lead.
In the Champions League, the were in Group D. Real Madrid, Sheriff, and Shakhtar Donetsk are also in this group. Inter finished second in the group after two losses to Real Madrid, two wins against Sheriff and one win and a one draw against Shakhtar Donetsk.
The Nerazzurri have been drawn to play Liverpool in the round of last 16 of the Champions League. The round of 16 can prove to be one of the most interesting stages of the competition, and beyond it lies the road to the final.
Of Inter's historic rivals, there is a strong chance that we won't see AC Milan make it to the round of 16 as they finished last in Group B. With strong competition coming in from Liverpool and Porto, this was always going to be a difficult group to compete in.
Juventus, meanwhile, is tied with points with Chelsea in Group H. Even with the loss of Cristiano Ronaldo to Manchester United, they are still a formidable team who will be able to deliver an amazing performance in the latter stages of the competition.
Make Sure to Check Out Some Matches
Even if Inter can't get past the round of 16, there is no denying that this won't be a great competition. With the group stages winding down, now is the time to start watching if you are not already.
Inter is going to have a great competition ahead of them, and everyone should tune in to their matches to see how they might compete.
They have managed to lift the trophy once before, so there is no reason why they can't do it again. There is still all to play for in this tournament, and so it will be great to see how they might manage to compete against some of the greats of European football this time around!