Inter Milan Players Who Have Worn & Bossed The No. 10 In Recent Years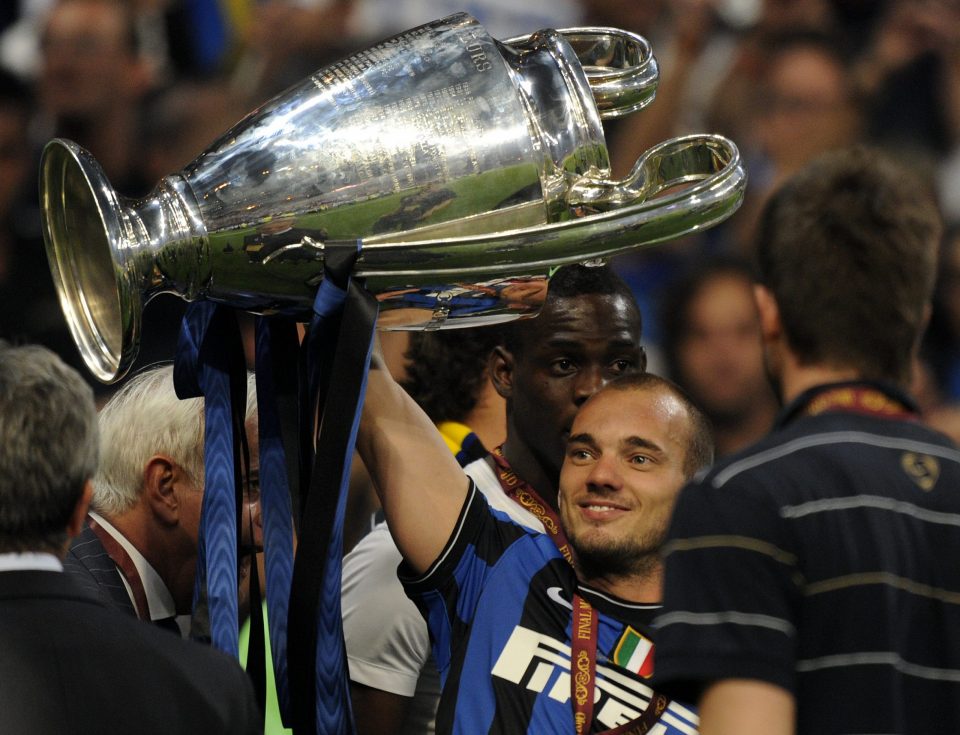 The number 10 role is one of the most demanding roles in football. It requires the highest level of skill and intelligence bundled together with top-class decision-making.
Although this number could be worn by different attacking players who take on different roles on the pitch, Inter is one team that still gives this number to its foremost playmaker — as it should be.
Recent times have seen the number change hands for many reasons, but the quality never drops. Every time there's a solid player with the No. 10 jersey playing for Inter, it makes even more sense to try betting on Inter or other teams for fun on bet365 or other quality sportsbooks and see for yourself how consistent players wearing this number can be.
These are some of Inter's finest no 10's in recent times in no particular order.
Wesley Sneijder
Sneijder was one of the best players ever to grace a football pitch. He embodied what a number 10 should be and was an integral part of the Inter team that won the treble.
He did not just score goals at crucial moments but also set the game's tempo. His control over the midfield during his spell at Inter made us a side to fear.
One excellent quality of Sneijder was his ability to create plays from nothing and set up the right players even if he did not make the final pass.
Despite his drop in form in his latter days at Inter, Sneijder remains one of the best to do it.
Adriano
Adriano wasn't always admired for his consistency, but he was undoubtedly an incredible player. This Inter no 10 was no stranger to the back of the net, scoring 59 goals in 107 appearances for the club. His prowess in front of goal earned him the nickname 'The emperor.'
Adriano came from a long line of Brazilian greats and lived up to the part for a while, winning 4 Scudetti with Inter.
He, however, had a downward spiral after the loss of his dad and ended up moving back to Brazil, where he regained some of his old magic.
Lautaro Martinez
What a player this man is. Martinez is one of Inter's active legends because regardless of what happens from here on out, he has sealed his place in the hearts of Inter fans forever.
The 24-year-old was one-half of the frontline pairing that saw the Scudetto return to Inter after a decade. His pairing with Romelu Lukaku in the front line gave Inter a much-needed boost to reclaim the title.
Martinez remains loyal to the club despite many offers from other clubs and his compatriots leaving for 'bigger clubs.'
Martinez is not the traditional no 10. but his influence on the game remains crucial. That's about all you can ask from a player donning the No. 10 jersey.
Ronaldo
Even though Ronaldo is not exactly remembered for the No 10. shirt, he does deserve an honorable mention. In his first year as an Inter player, Ronaldo did wear the no 10. shirt.
This was arguably his best year at Inter and his entire career. He scored 34 goals in 47 appearances in the 1997/98 season when he wore the no 10. Shirt and then went on to win the Ballon D'or that same year.