Ex-Referee Luca Marelli On Hakan Calhanoglu's Suspension: "If Bologna Match Is Recorded As 3-0, He Can Play Against Lazio"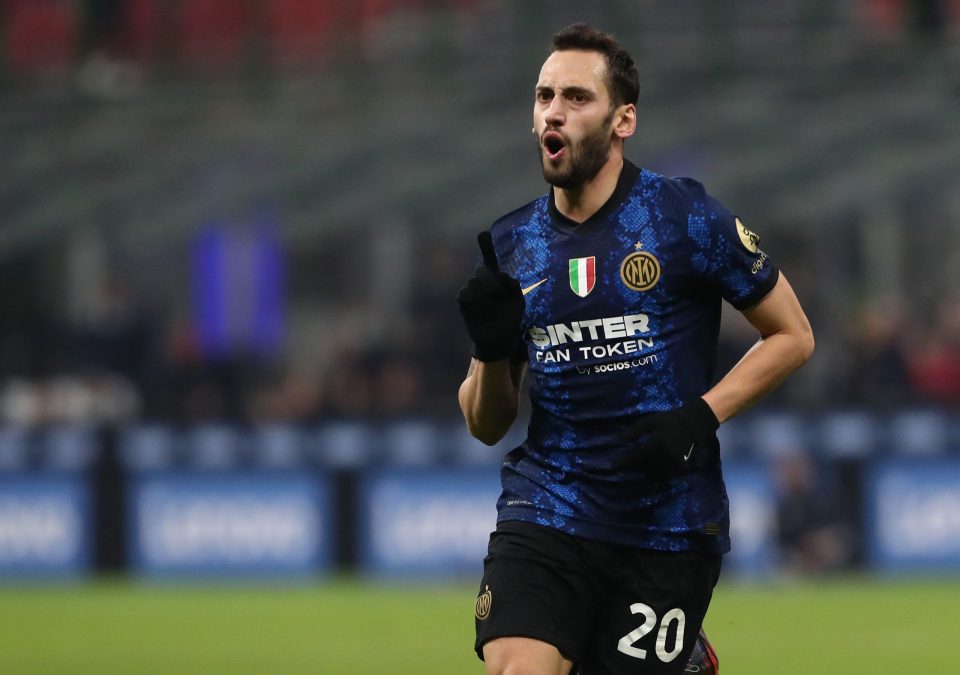 Former Serie A referee Luca Marelli has confirmed that if Inter is handed a 3-0 win after the Bologna postponement, then it will class as Hakan Calhanoglu having served his suspension, according to a report in the Italian broadcast media.
Speaking whilst on DAZN, via L'Interista, Luca Marelli explained that as things stand, Hakan Calhanoglu's one-match suspension has not been served as the sports authorities have not decided the official outcome of the postponed Bologna match.
Assuming it is recorded as a 3-0 win for Inter with Bologna failing to make an appearance, that will mean that the Turkish midfielder has served his suspension.
"Let's wait until the sports authorities express themselves, he will not be able to play against Lazio. But if they are given a 3-0 victory, this match will be deemed to have been played and disqualification taken for granted."
This is good news for Inter as they will want the Turkish player to available for what will be a tough match at San Siro.
Luca Marelli did warn though, that should the 3-0 then be taken off the table when Bologna inevitably appeals the decision and win the appeal, Hakan Calhanolgu's suspension will be reinstated.
"In the event that the 3-0 should be revoked in the subsequent stages of judgment, Calhanoglu will be disqualified again."