Official – Referee Luca Pairetto To Be In Charge Of Inter's Serie A Clash With Lazio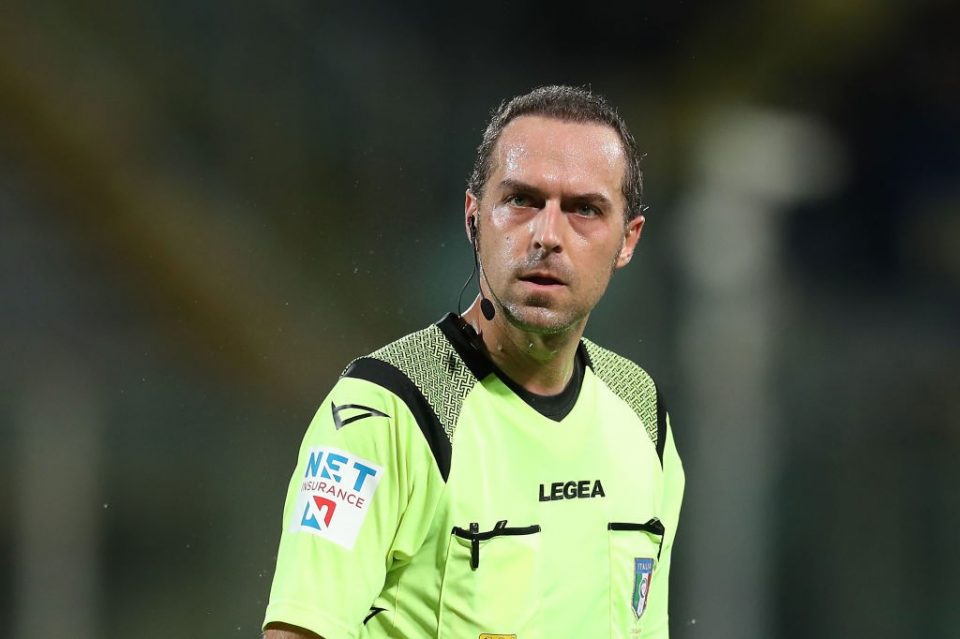 Serie A referee Luca Pairetto has been appointed to be in charge of Inter's Serie A clash with Lazio over the weekend.
This is confirmed in an announcement on the Nerazzurri's official site, which names Pairetto as well as the rest of the officiating crew who will be in charge of the fixture on Sunday evening.
Pairetto will be assisted in his duties by Filippo Bercigli and Alessio Berti, while the role of fourth official will be filled by Marco Serra.
Meanwhile, Gianluca Aureliano will monitor the match from the VAR booth looking to ensure that any major errors made by the on-pitch officials are corrected, while Marco Bresmes will assist his duties.
Inter will be hoping that the focus for the match is on the action on the pitch rather than on any refereeing controversies as they look to re-gain their momentum after having been unable to play against Bologna yesterday.