7 Best Streaming Services To Watch Inter Milan's Matches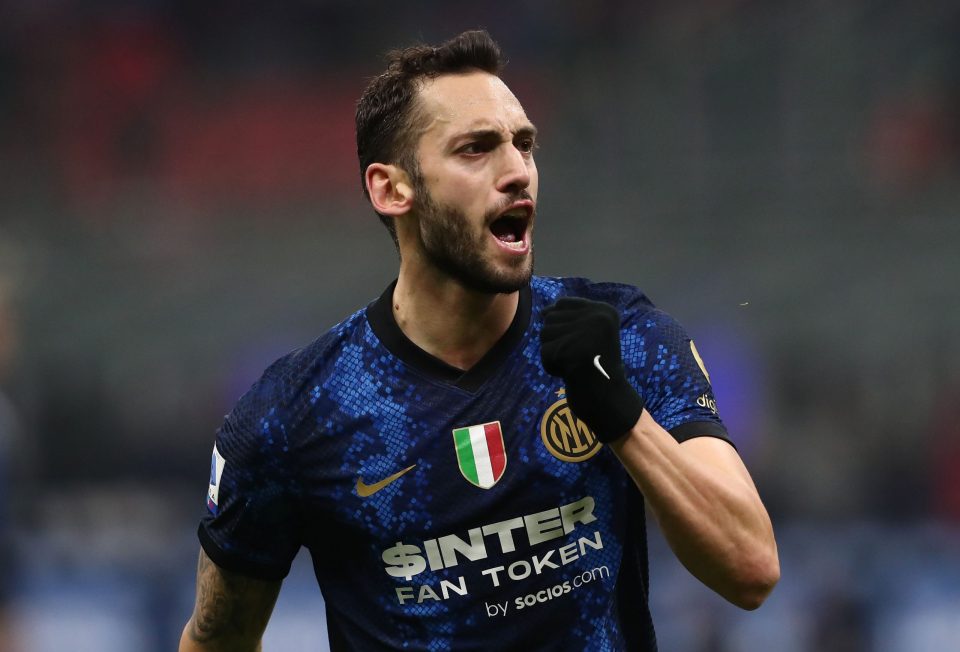 Football Club Internazionale Milano, known as Inter Milan among the fans, is one of the most highly regarded football teams in Italy.
After being founded in 1908, it has won 32 domestic trophies. Moreover, they have also succeeded in winning 19 league titles, 7 Coppa Italia, and 6 Supercoppa Italiana.
They have won the Champions League three times and are now up against Lazio soon.
Most people are of the impression that soccer games are usually not available for streaming on television. This is a misconception because most soccer games are now available to be viewed legally on various streaming services.
If you are an Inter Milan fan but have trouble streaming their matches in real-time, then we are here to help you out. Here is a list of the top 7 streaming services you can choose to subscribe to to view Inter's matches and get the best viewing experience.
Watch all the pre-match build-up and latest updates about scores or injuries throughout the event
ESPN+
ESPN+ is by far the most affordable streaming service available for sports fans out there. You can subscribe to it for only $6.99 per month.
La Liga, UEFA Nations League, Bundesliga, EFL Championship, League One, League Two, FA Cup, and many more leagues and competitions are available on ESPN+ for you to stream live.
In addition to all that, you also get to watch ESPN FC news and analysis. And that is regarded as one of the most liked daily soccer shows in the United States.
YouTube TV
Youtube, unfortunately, does not contain beIN SPORTS. Therefore, some people might feel as if YouTube does not suit them.
But if you are looking for an alternative to cable television that will be easy on your wallet, then you should check out Youtube TV.
You can just take the 7-day free trial to see if this service suits you. And if it does, then you can steam your favorite football matches for only $65 a month.
However, the ads on YouTube that keep interrupting can be a nuisance. It can put your mood off if an ad pops up at a very crucial stage of the match and you miss the goal.
Well, there is a very easy hack to avoid that. An app called Pure Tuber lets you stream YouTube's content without any interference from ads.
This gives you a more streamlined viewing experience. In addition to that, the app is also free for you to download and use.
Peacock TV
NBC Universal runs a paid streaming service called Peacock Premium. This features more than 20,000 hours of sports-related content and is available for you to use for only $4.99 per month.
Peacock Premium allows you to stream live sports events, watch original programs, films, and even reruns of NBC's old TV shows.
Peacock TV also has a free version too, but Peacock Premium suits soccer fans the best. For only $4.99 it allows you to watch 175 Premier League games exclusively per season.
For those of you who are more enthusiastic, you can also consider getting access to Peacock Premium Plus.
Vidgo
Vidgo is a new streaming service that has only recently become available to use. It includes FOX Sports, ESPN, and several other sports channels too.
However, NBC fans might be a little bummed to find that it does not have NBC Sports. Since Vidgo is fairly new, it is still continuously adding new features and services to its software.
So perhaps, there's hope for NBC fans there too. With subscription plans starting from $30, you will find Video to be very affordable. You can also take a free trial to see if the application suits your specific needs.
Fanatiz
If you are looking for a high-quality streaming service, you will find Fanatiz to be a perfect choice. While being mostly U.S.-based, Fanatiz specializes in streaming soccer championships from all over the globe.
Whether they are Chilean, Mexican, Argentinian, or Peruvian soccer leagues, you will find all of them to be available for you to stream here.
You can initially try out the free trial but after that, it's $7.99 for a monthly subscription, which is definitely worth the price if you consider the exceptionally high streaming quality.
Hulu + Live TV
No, Hulu + Live TV is not the same as regular Hulu. It contains all of the same TV shows, movies, and original programming as that of Hulu, but with the additional benefit of access to your favorite live sports TV channels.
So you can enjoy watching all of your favorite sports channels, including ESPN channels, FOX Sports, and NBC Sports, all in one place.
More than 60 cable and broadcast channels are accessible on Hulu + Live TV for a basic monthly subscription of $64.99.
FuboTV
FuboTV has a wider range of soccer leagues and championships available as compared to the rest of the streaming services.
Owing to its DVR functionality and sleek design, users find fuboTV to be relatively easier to use. Moreover, it is available on most of the popular apps.
FuboTV, unfortunately, does not have ESPN, but it makes up for it by including more local streaming channels than any other streaming service.
So you can easily get access to NBC, CBS, FOX, Univision and Telemundo, and many other local channels. In addition, they have a wide variety of packages for you to choose from according to what suits you the best.
Sling TV
Sling TV is owned and managed by DISH. This can be appropriate for those who are looking for an alternative for cable or satellite. They have a wide selection of channels available for only $35 a month.
You can choose from either Sling Blue, which has FOX channels, or Sling Orange, which has ESPN channels. Alternatively, you can also subscribe to both of them for the price of $50 a month.
Moreover, you can also choose additional services and options such as DVR.
They have been providing high-quality streams since 2012. So for the cord-cutters out there, this is a reliable service that is worth checking out.