Atletico Madrid & Manchester United Are Keen On Simone Inzaghi But Inter Intend To Build A Future With Him, Italian Media Report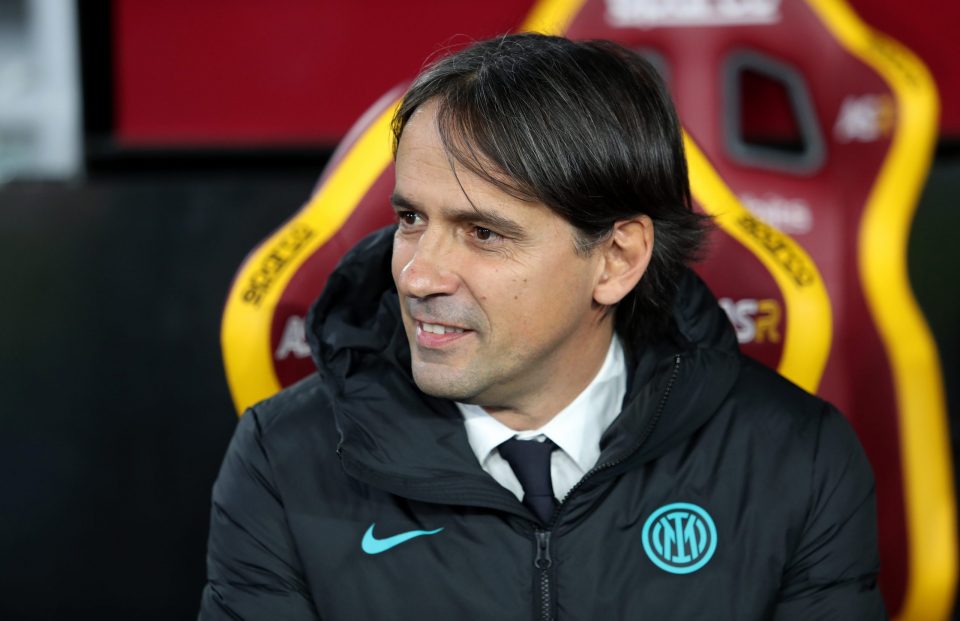 Both Atletico Madrid and Manchester United are interested in bringing Simone Inzaghi to their clubs but Inter are ready to build a future around the coach, according to a report in the Italian media today.
As has been reported by Corriere dello Sport, Atletico Madrid are aware that they may soon need to replace long-serving coach Diego Simeone, and Manchester United are actively seeking a new coach to replace interim boss Ralf Rangnick.
Despite this interest, Inter are planning to extend the contract of Simone Inzaghi in the near future, likely at the end of the season providing the situation is still the same in regard to the quality of the team.
The Nerazzurri bosses appreciate how he has kept players such as Arturo Vidal, Alexis Sanchez, and Joaquin Correa happy.
There are also multiple young players that are part of the club's future such as Giacomo Raspadori and Gianluca Scamacca that both the coach and the club wants to work with.