Ex-Nerazzurri Midfielder Giampiero Marini On Beppe Marotta: "I Would Offer Him A Lifelong Contract"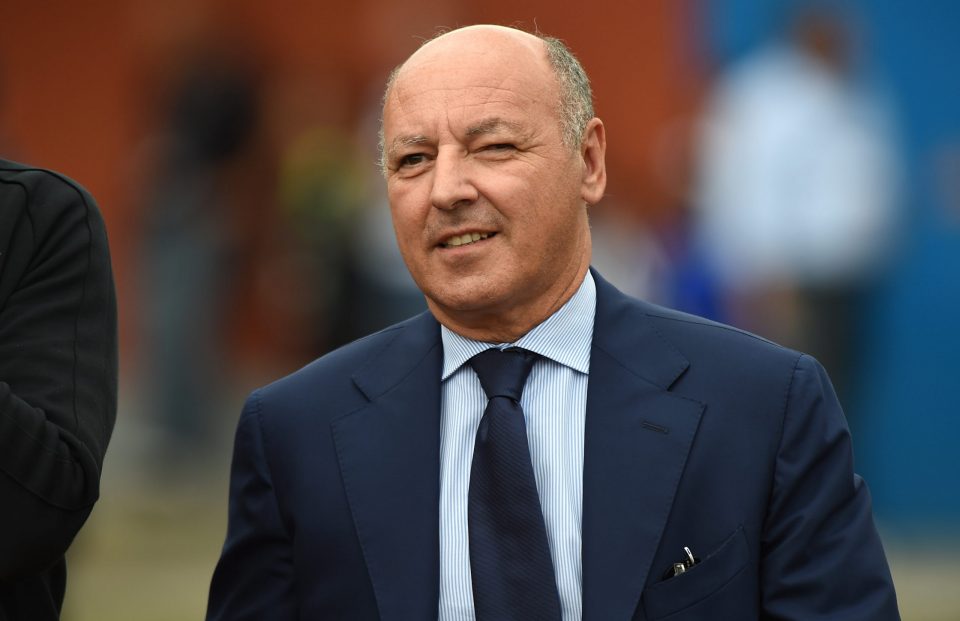 Former Inter midfielder Giampiero Marini has said that Inter should give sporting CEO Beppe Marotta a lifelong contract after the world he has done, according to a report in the Italian media today. 
Speaking during an interview with Tuttomercatoweb, Giampiero Marini was talking about the recruitment that Inter have done in recent seasons and put the credit for it in the hands of Beppe Marotta who is predominantly in charge of incoming and outgoings.
"You need to be equipped, and the only one in Italy to compete, even at this moment, is Inter. And the credit goes to Marotta who is from a life in football: if I were Inter president I would never let him go.
"Before he arrived, Inter were uneasy, then he turned the situation around and showed that even the sale of Lukaku at those figures was propitious. I'd give him a lifelong contract."
Many share this same sentiment about Beppe Marotta as he has steadied Inter and arguably made them a better team than last season, all whilst helping to save the club money.
Another topic that Giampiero Marini discussed was that of Juventus forward Paulo Dybala and the links between him and Inter.
The Argentine will be out of contract in the summer and is now being linked with a sensational free transfer to main rivals Inter.
Giampiero Marini said: "He is an absolute champion. He had physical problems but his talent is indisputable. It would be a great blow even if now Inter are really well equipped. I think that in terms of squad they are the better team. They have a bench with champions who would be starters in other teams. But Dybala, I repeat, is a talent and who wouldn't want him?"