Antonio Cassano: "We've Known How Good Inter's Alexis Sanchez Is Long Before Supercoppa Italiana Heroics"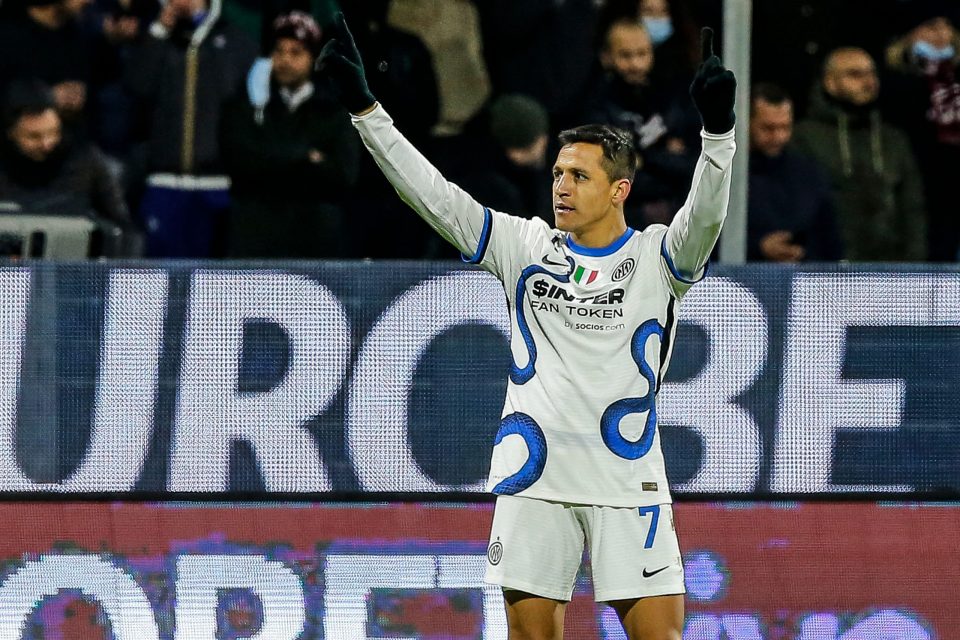 Legendary former Inter, Roma, and Real Madrid striker Antonio Conte feels that Alexis Sanchez's form for Inter should not come as a surprise.
Speaking on Christian Vieri's Twitch channel, as reported by FCInterNews, the 39-year-old emphasized that the Chilean's impact off the bench to win the Supercoppa Italiana against Juventus was only the latest display of his quality.
Cassano has long been an advocate of Sanchez at the Nerazzurri, arguing that his quality should make him a regular contributor even at times when the 33-year-old has struggled for fitness and form.
Sanchez had even been linked with a move away earlier in the campaign after he struggled to play his way into the team following a lengthy injury layoff and appeared unhappy with this lack of playing time.
However, now a departure looks highly unlikely for Sanchez, and Cassano had always felt that the best thing for Inter would be to get the forward's contribution.
"We didn't find out on Wednesday or today that he's this good," he stated. "We were talking about it when all of Italy and all the detractors criticized him."
"We've always said that he is the best player in Serie A," he continued. "He is world class and he has proven it. And at the moment I see no need to continue to proclaim it because anyone can look at the pitch and see it."
"To the clowns who have criticized him I say, look at where he's played and how decisive he's been in his career," Cassano added.