Ex-Serie A Referee Paolo Casarin: "Davide Massa Did A Fair & Balanced Job In Inter's Draw With Atalanta"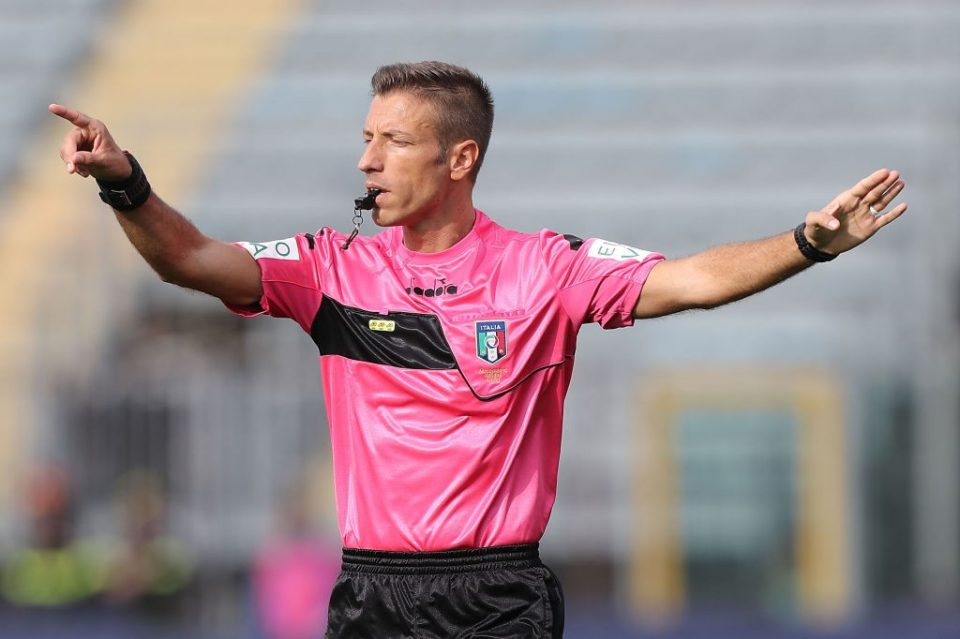 Former Serie A referee Paolo Casarin felt that the official Davide Massa did a good job in charge of Inter's Serie A clash with Atalanta yesterday evening.
Writing in his column in today's print edition of Milan-based newspaper Corriere della Sera, Casarin emphasized the view that Massa did well to keep the game flowing and not cause the players to feel unsettled or lose their tempers.
There were a few moments of controversy in the goalless draw at the Gewiss Stadium, most notably the missed foul in the buildup to Alexis Sanchez's missed chance and two penalty appeals by La Dei players either side of half-time.
However, Massa was correct to wave both penalty decisions away, and despite rarely stopping play when a foul may well have been committed, Casarin feels that he largely kept a lid on proceedings and let the players play.
He characterizes Massa as having been "Very sure at the start of a fast and intense match. The respect between the two teams is evident."
He goes on that "At the half-hour mark there were big protests by Atalanta towards Massa who missed a clear foul on Muriel. The consequent great save by Musso restored calm, however."
He goes on that "At the forty-minute mark there was contact in the area by Perisic on the shoulders of Pasalic, who ended up on the ground."
However, Casarin stated that it was "Only a light contact, and Massa correctly waved play on."
He made the point that "There were twelve fouls whistled and two yellow cards given out. In the 54th minute there was another contact in Inter's area, between Bastoni and Koopmeiners – it's not a penalty."
"Great saves were made by the two goalkeepers and then it end up goalless," he continued. "Massa let the players play, there were only two other yellow cards in the second half."
He concluded that "In the end, everyone on the pitch was smiling. This was partly thanks to the fair and balanced refereeing by Massa, while the VAR was also used properly."