Inter Assistant Coach Massimiliano Farris: "Point Tonight Worth Its Weight In Gold, Won't Underestimate Coppa Italia"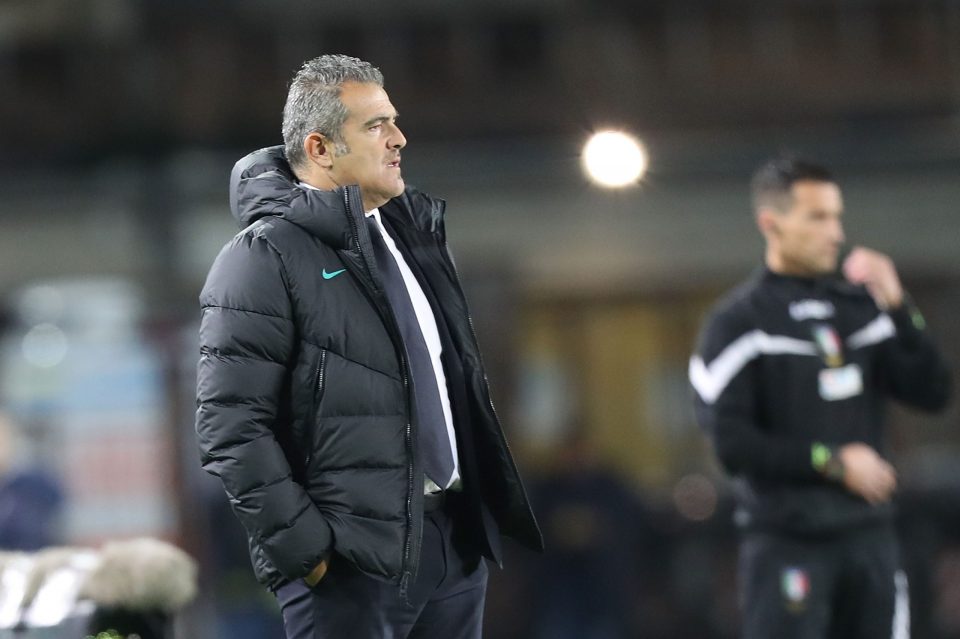 Inter head coach Massimiliano Farris feels that the Nerazzurri's draw against Atalanta at the Gewiss Stadium could prove to be an important result in their season.
Speaking to InterTV after the match, Farris emphasized that the point was hard-earned and can be valuable in the team's Scudetto chase, while he also made clear that the team are ready to be at their best in the Coppa Italia.
The Nerazzurri came into their away clash with La Dei on the back of a triumph in the Supercoppa Italiana against Juventus, their first piece of silverware for the campaign, but also an exhausting two hours of football in the middle of the week.
Atalanta had had their own taxing midweek fixture, while they were also missing several key players for the match.
Neither side were at their best but both showed their quality in flashes, and after a hard-fought goalless draw Farris feels that it was a useful point.
He called it "A point that's worth its weight in gold," explaining that this is "Because you can't win them all, otherwise we would end up with 120 or 130 points."
"Obviously, if you cannot win, you must not lose," he continued, "especially when you are top of the table and above all in such a difficult race because Atalanta has been considered to be part of Serie A's elite for years."
"They play in the Champions League, they have excellent players, so much so that they made up for so many absences in their squad today," he added.
"It's a pity that we couldn't find the decisive goal, but sometimes that's how it goes," Farris said.
"We dominated possession," the assistant coach reflected on the match. "Unusually, Atalanta didn't press high up as they usually do, maybe they were waiting for us to leave gaps."
"They showed respect for us by changing their formation," he added. "They were probably also forced into it by missing some key players."
He went on that "In the second half we created some dangerous situations that could have allowed us to win the match, but at the same time Samir made some phenomenal save from some of their shots."
"So it was an excellent performance," he reflected, "let's not forget that we have come off the back of an incredible expenditure of physical and mental energy on Wednesday, 120 minutes against Juve."
"And then today we met Atalanta, the most physical team in the league, which was not ideal but this is what our schedule was, and we are we came here and approached the game like a great team which we are," he went on.
"We tried to bring it home, but we still keep our point," he added.
He continued that "We have a squad that allows us to make some changes and to prepare ourselves. On the other hand, we are Inter and we want to do well in all competitions."
"We will certainly not underestimate our commitment in the Copa Italia on Wednesday," he added of the Nerazzurri's match against Empoli.