Ex-Inter Goalkeeper Gianluca Pagliuca: "Simone Inzaghi Must Get It Right With Samir Handanovic & Andre Onana"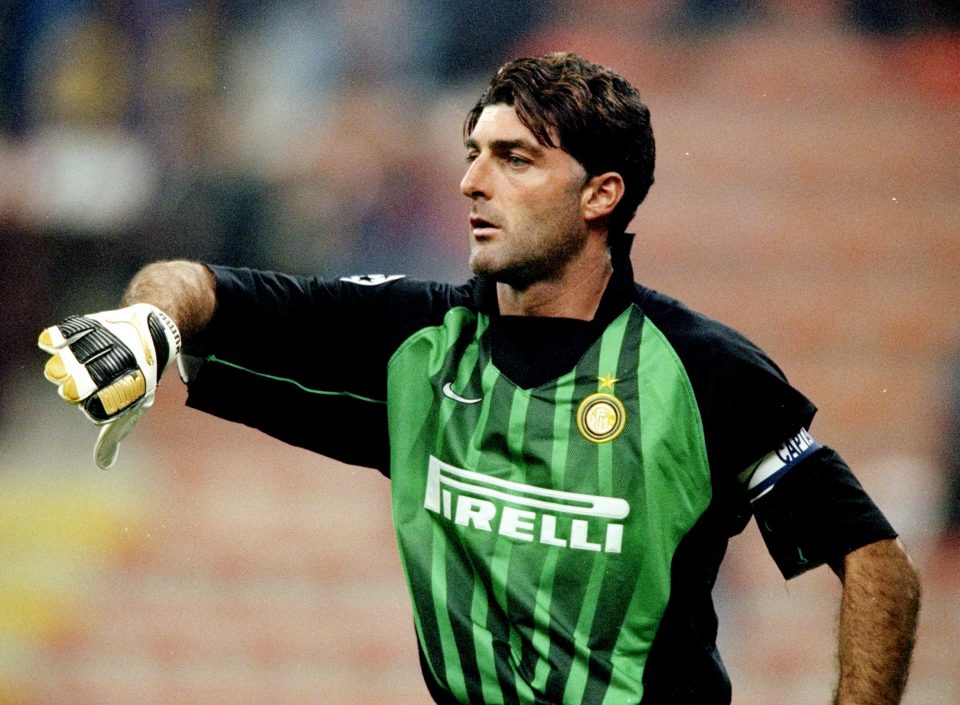 Former Inter goalkeeper Gianluca Pagliuca feels that Nerazzurri coach Simone Inzaghi must manage the transition from current goalkeeper and captain Samir Handanovic to Andre Onana next season.
Speaking to Milan-based newspaper Gazzetta dello Sport in an interview published in today's print edition, Pagliuca gave the view that the current Nerazzurri captain is still a top goalkeeper, and and suggested that moving on from him could be tricky.
Inter have identified Ajax goalkeeper Andre Onana as the long-term successor to Handanovic in goal, with the Cameroonian set to arrive next summer on a free transfer.
However, as the Slovenian's performance against Atalanta demonstrated, he still has a contribution left to make at the Nerazzurri, and should he extend his contract past the summer he will not likely be phased out completely.
"I would absolutely keep him," Pagliuca stated, "he has proved himself to be a great. If before he was a 10/10, now he is 9/10, but he always remains among the best in his position."
"Maybe he is no longer consistent as before, but he is very good," he went on." This season he has already bailed his team out on a number of occasions."
The former keeper explained that "He has reacted well and I am happy for him because he has received absolutely undeserved criticism many times."
"Handanovic has been at the top of Europe for 15 years and is still vital, including in the locker room," he added.
For perspective, Pagliuca pointed out that "I retired at forty, so he still has some years to go at 37. I'm not saying he's a kid, but he could easily keep on playing at a high level for a few years, there's no doubt."
"I'd keep him on, though it's also only reasonable that the club would also plan for the future," he reflected.
"If I were him, I's have absolutely no doubt," he said of the captain staying at Inter, "but I also feel that I understand his intentions. He's been at Inter so long that I think he'll still embrace the Nerazzurri shirt, he's a true Interista and I doubt he'll see himself in another shirt."
"A well-handled passing of the baton is always possible" he said of the transition to Onana as a starter, "for example if he were to accept only playing in the Coppa. I think he'll decide to stay."
Of Onana, Pagliuca said that "I saw him play for Ajax and he is a good goalkeeper, but he has yet to show what he can do at the highest level."
"Inter have done well to sign him because he is a quality goalkeeper and he is coming on a free transfer," he continued. "Onana is a good option because he is young, but he is not a Donnarumma or a Buffon, at least not yet."
"It's too early to say where he can go and what he can give to Inter," he added. "The conditions are all there for him to succeed, but he will have to earn his place."
On his own transition to becoming the starting keeper, Pagliuca recalled that "For me it was easier because Zenga had left. For Onana it will be more complicated because, if Handanovic stays, he will have direct competition."
"Inzaghi will have to get it right managing them," he added. "He certainly won't have to do like Pochettino with Donnarumma and Navas, who he seems to rotate at random."
"I don't know who will be hurt most by the competition," he concluded, "certainly Handanovic has nothing left to prove."