Inter Coach Simone Inzaghi: "If Stefano Sensi Wants To Stay I'd Love To Keep Him"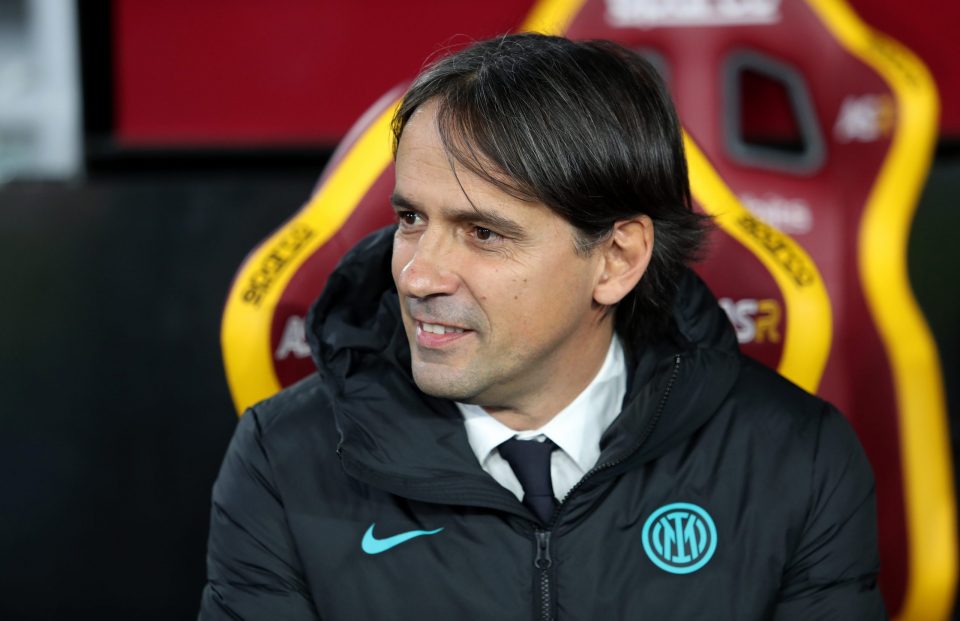 Inter head coach Simone Inzaghi is ready to keep Stefano Sensi in the squad for the rest of the season should the 26-year-old wish to fight for a place into the team.
Speaking to Italian broadcaster SportMediaset after the Nerazzurri's Coppa Italia win over Empoli, the coach hailed the quality of the match-winner and stated that there is a place for him in the team.
Sensi had been expected to complete a loan move to Sampdoria for the rest of the season within the next couple days, with the midfielder looking for more playing time over the second half of the season.
The 26-year-old has not been able to have much of an impact so far in the campaign, due to both injuries and the wealth of options in midfield.
However, he proved his worth with a strong display which he capped off with a match-winner to send the Nerazzurri through to the quarter-finals, and he could be trusted to stay on for the rest of the season.
"I think he deserved to have an evening like this," Inzaghi said of the midfielder. "He hasn't managed to get a lot of playing time but he's always given his best in training."
"As long as he wears an Inter shirt he's a great player for us," he went on, "we know there are transfer rumours but if he wants to stay I'd gladly keep him because he can be a weapon at our disposal. We've talked plenty, he's an intelligent guy."
On the difficulties in the match against Empoli, the coach reflected that "I think we've seen all these Coppa Italia matches, which have often ended in draws."
"We knew we were facing a team with quality in it," he continued, "in the first half we had to score a few more goals but their goalkeeper made some brilliant saves."
The coach added that "In the second half we lost our compactness and composure, we went behind but then did well to recover. We should we wanted to go through to the next round."
On the pitch at the San Siro which appeared to be causing issues, he stated that "We've had this problem for almost a month and a half, we hope something can be done."
"Now there's one last game before the international break, but I hope something is done," he added. "But I think Empoli, who also like to play with possession, also suffered from the turf. There are definitely problems."
Inzaghi also spoke of forward Alexis Sanchez, stating that "Alexis definitely gives us something more, he deserves minutes on the basis of his performances."
"The only sour note of the evening for us is Correa's injury, which will have to be evaluated," he added. "It's too bad because he was coming back, we hope it's nothing serious but it seemed like a significant problem."