Empoli Coach Aurelio Andreazzolli: "Inter Are The Real Favourites For Serie A Title"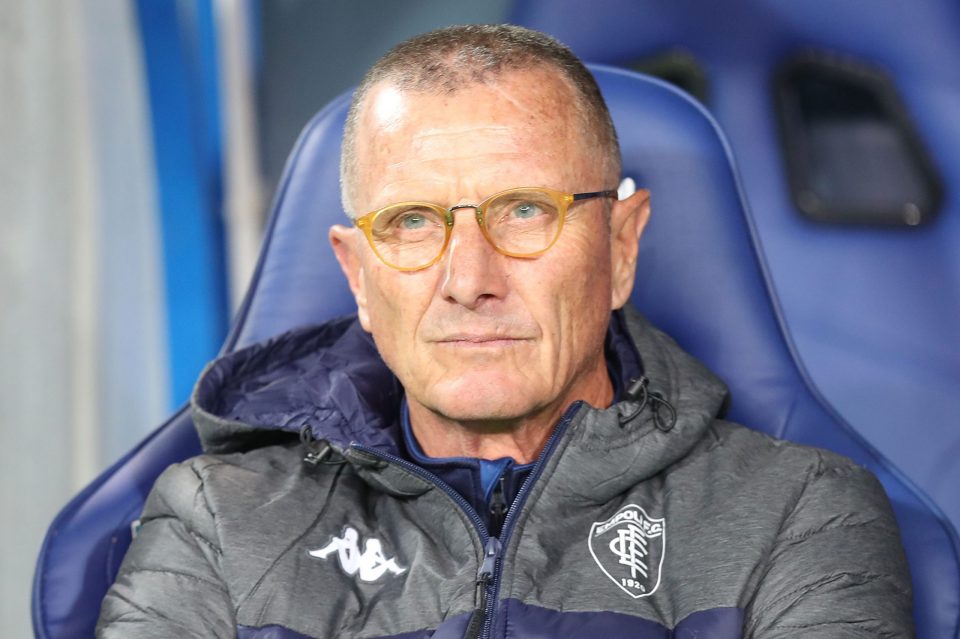 Empoli head coach Aurelio Andreazzolli believes that Inter are the team likeliest to go on and win the Scudetto this season.
Speaking to Rome-based newspaper Corriere dello Sport in an interview in today's print edition, the coach named the Nerazzurri as Serie A title favourites though he also stated the hope that Napoli would be able to challenge them.
After a start which saw them fall several points behind both Napoli and city rivals AC Milan, the Nerazzurri have taken a commanding position in the Scudetto race, several points ahead of both with a game in hand.
There is still nearly half a season left to be played, and the back-to-back head-to-head clashes with the Rossoneri and the Partenopei in particular could change the complexion of the race entirely.
However, Andreazzolli believes that as things currently stand it is definitely the Nerazzurri who look likeliest to go on and win the title.
"I think Inter are the real favourites," he said, "the way that the league has gone so far certainly suggests this. But I'll say once again that I hope Napoli can win it, out of sympathy for Luciano Spalletti."
"Let's remember that when he had his full squad available they won all their matches," the Empoli coach went on, "they were playing very well."
He went on of the Partenopei that "If they can put the pieces back together then they can go again over the second half of the season. But everything is still open, head-to-head clashes could be decisive."