Ex-Serie A Referee Luca Marelli: "Edin Dzeko Committed Foul Before Inter's Equalizer Vs Venezia But VAR Couldn't Intervene"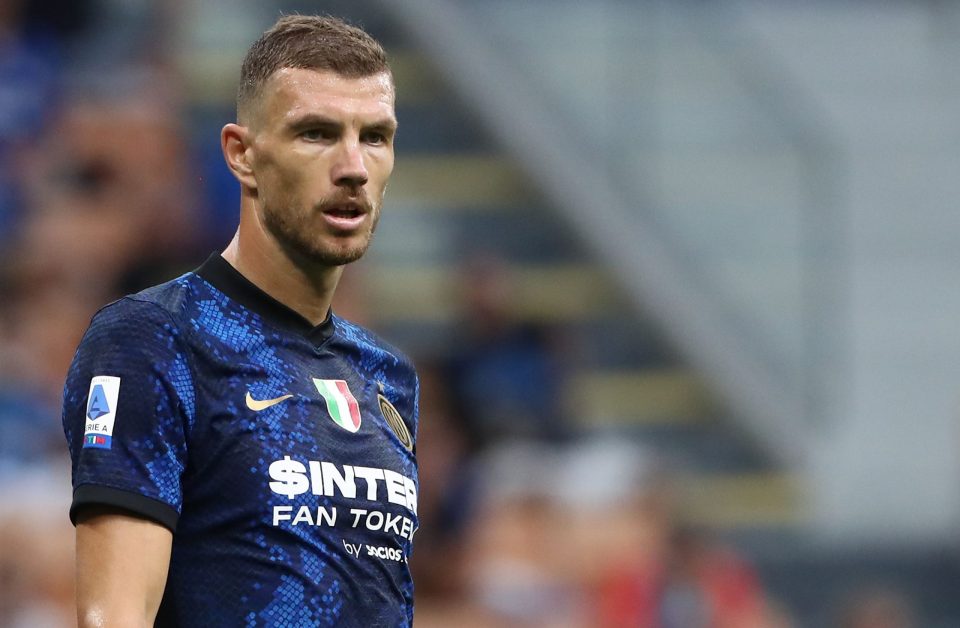 Former Serie A referee Luca Marelli believes that VAR were correct not to rule out Inter's equalizing goal against Venezia in yesterday's Serie A comeback win.
Speaking to Italian broadcaster DAZN after the match, Marelli elaborated on why the contact between striker Edin Dzeko and Venezia defender Marco Modolo was not relevant to the action that led to the goal.
Inter were given a lifeline in the first half when Nicolo Barella cancelled out Venezia's opener following good play by the team down the right, but the Venezia players immediately appealed to the referee to consult with VAR.
Dzeko had tussled with Modolo for the ball some way back in the buildup to the goal, and the Venezia players felt that he had cleared out the defender to win the ball.
However, according to Marelli the incident should never have been considered to begin with as Venezia had managed to gain control of the ball afterwards anyway.
"It wasn't for VAR to intervene," he explained. "Ceccaroni, in winning possession of the ball, begins a new action for all intents and purpose."
"Dzeko's foul on Modolo is part of a previous action," he clarified, while also nothing that "The Bosnian's challenge was a foul, however, and showed that the refereeing was not very consistent."