Nerazzurri Midfielder Nicolo Barella: "My Family Always Supported Inter, I Had Ronaldo & Recoba Shirts"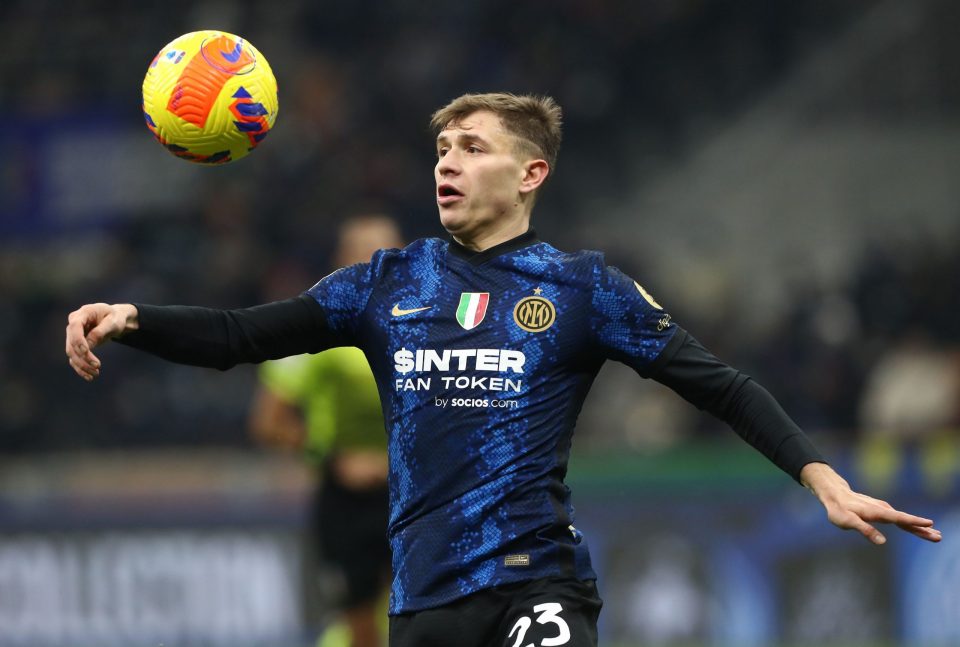 Inter midfielder Nicolo Barella has admitted that his family have always supported Inter and he had an affinity with them as a youngster, according to a report in the Italian broadcast media.
Speaking during a program on DAZN, via FCInter1908, the Sardinian midfielder began to talk about his background in Sardinia and his affection for local hero Gigi Riva.
"I was born in Pirri and Sestu is the town where I went to live with my parents. I am very attached to my land and proud of my origins. Sardinian? I use it here in Milan when I don't want people to understand me.
"I will never do what Gigi Riva did for Cagliari. When he told me he knew me and complimented me he made me proud of what I do and what I have done."
Nicolo Barella then discussed the links he has had to Inter ever since he was young such as the Ronaldo and Alvaro Recoba shirts that he had when he was little thanks to his dad.
"When my father went out for work he always brought me a kit from the city team and I used them when we played matches with my cousins. At Inter I had one of Ronaldo and one of Recoba.
"I have always said that I am a Cagliari fan but I have always sympathised with Inter because many of my family supported Inter."
Before he developed and made his move to Inter from Cagliari, Nicolo Barella had a loan spell with Como and he thinks it was destiny that that loan spell was close to Milan, where he would eventually end up.
"My first experience away from home, it was destined to be close to Milan. It was difficult because the relegation came, but beautiful because I found a group of wonderful guys with whom I still feel close.
"There were many changes in that period that helped me grow, I can only say thank you to the city of Como. Matteoli is one of the most important people I met in my short career. He made me grow in all the youth teams then he took me to Como, I can only thank him. When I arrived at Inter he was happy and excited because there was another thing that united our path."
Nicolo Barella has become one of Europe's best midfielders at Inter and he recently signed a new contract with the club.