Italian Media Highlight Key Midfield Battle Between "Inter Fan" Nicolo Barella & "AC Milan Fan" Sandro Tonali In Milan Derby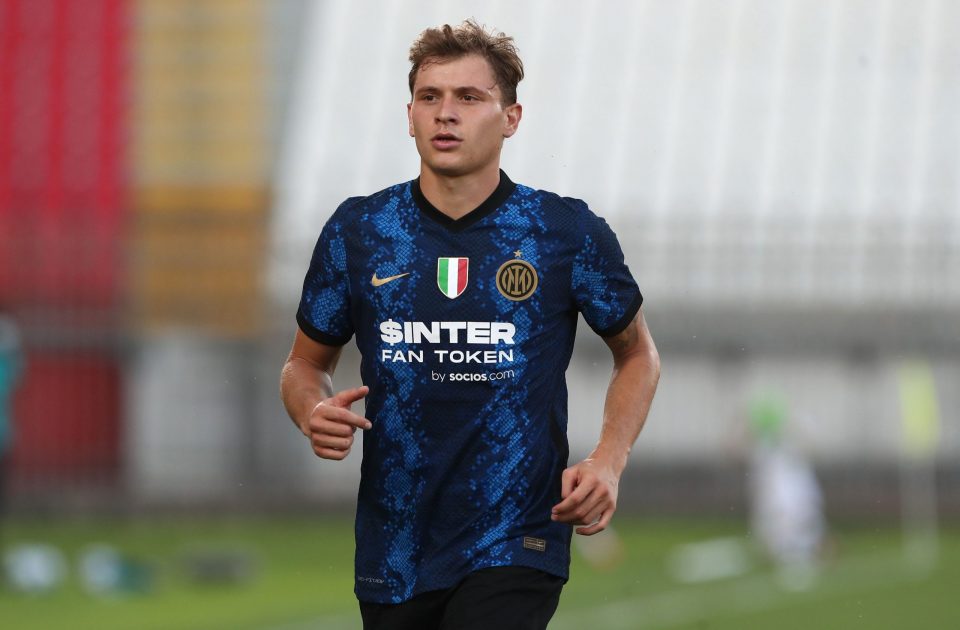 Inter's derby clash with AC Milan this evening could be decided in central areas by the duel between two of Italian football's most accomplished young midfielders in Nicolo Barella and Sandro Tonali.
This is highlighted in today's print edition of Milan-based newspaper Gazzetta dello Sport, who highlight how both players are aiming to become symbols of their respective sides.
Barella showed his commitment to the Nerazzurri's future by signing a new contract earlier this season, taking him to €4.5 million net per season in salary.
The club showed that they see the 24-year-old as a key man for the future with the salary increase, while there has also been significant talk of Barella as the future captain.
The Euro 2020 winner is a lifelong Inter fan, and he heads into the derby hoping to further cement his place at the club.
Tonali, meanwhile, has been growing into the Rossoneri shirt more and more this campaign after having joined from Brescia in the summer of 2020.
The 21-year-old is not yet quite as accomplished as his Nerazzurri counterpart Barella, but like the Inter man he has what it takes to become a symbol of his side of the derby.
The two young Italian midfielders will likely start this evening's derby clash, and their respective efforts in vying for supremacy in central areas could be key in determining the outcome of yet another instalment of one of Italian football's showpiece occasions.