Napoli Striker Victor Osimhen: "Inter A Tough Opponent But We're Aiming For The Scudetto"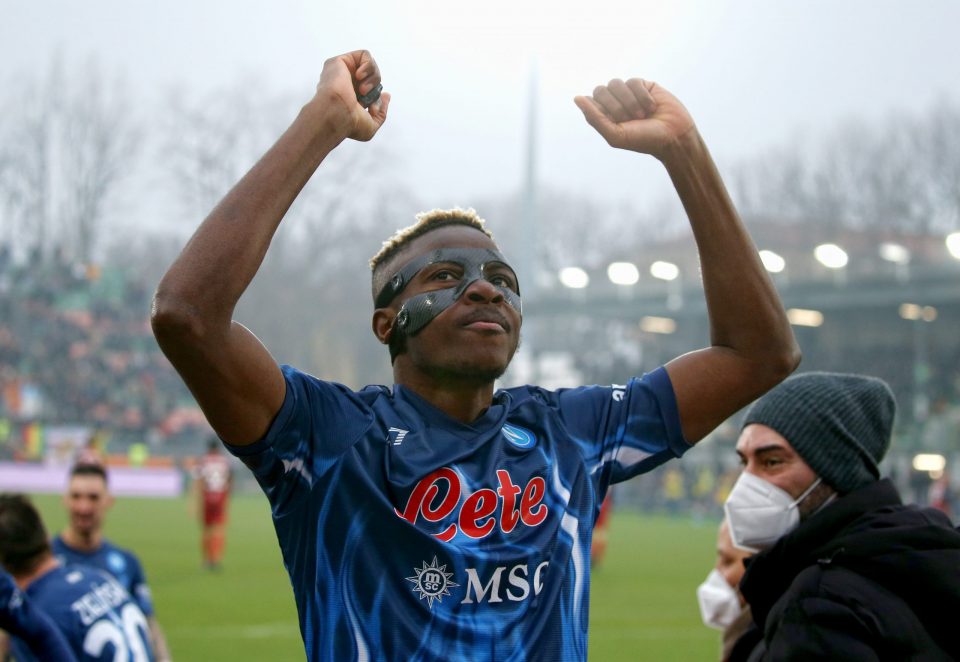 Napoli striker Victor Osimhen knows that his team's Serie A clash with Inter next weekend will be a massive challenge, but is confident that they have what it takes to get the needed result.
Speaking to Italian broadcaster DAZN after the Partenopei's win over Venezia in Serie A, the Nigerian emphasized that he and his teammates are confident that they can go all the way and win the title ahead of a massive head-to-head clash with the Nerazzurri.
Osimhen got on the scoresheet in his return to Napoli's starting eleven, and he helped them draw to within a point of Inter with the win, albeit with the Nerazzurri having a game in hand.
Next Saturday, the Partenopei will host Inter and have a chance to get a hugely important result, while the Nerazzurri will also be seeing the match as a massive opportunity to bounce back following defeat in the Milan derby.
Osimhen is aware of the scale of the challenge, but is only thinking about getting three points off of the league leaders.
"We're taking it one game at a time," he said. "Inter are a tough opponent, but we'll do everything we can to win. It won't be easy, but I think that by doing our best we can reach our objectives this season."
Of the Scudetto, the striker said that "Of course, it's one of of our goals. Let's take it one step at a time."