Napoli's Victor Osimhen On Collision With Inter's Milan Skriniar: "I Heard My Face Explode"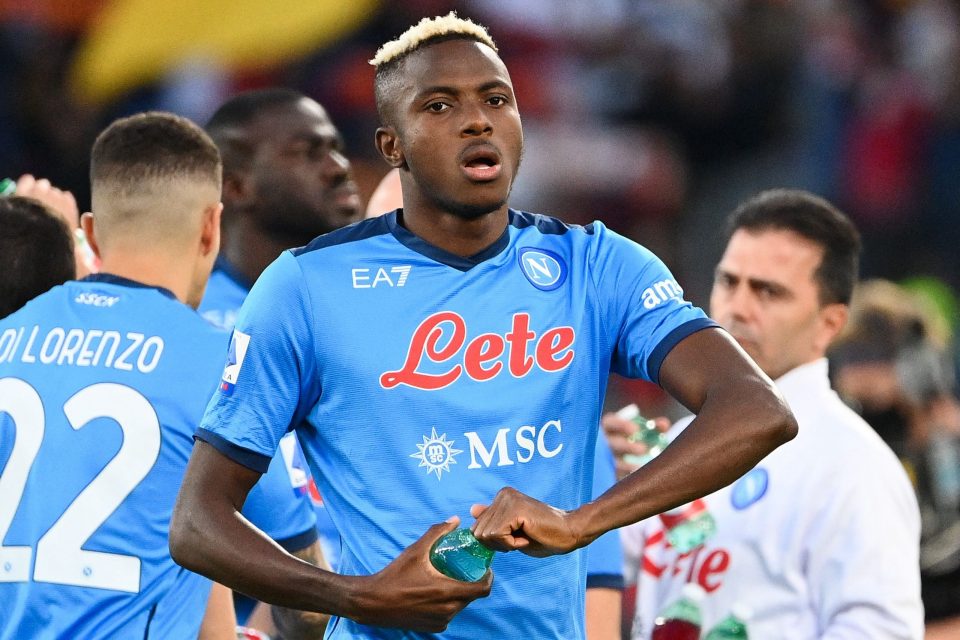 Napoli striker Victor Osimhen suffered a skull fracture following a clash of heads with Inter defender Milan Skriniar when the two last faced in November, and it was an intense experience for him.
Speaking to Rome-based newspaper La Repubblica ahead of the Nerazzurri's and the Partenopei's second Serie A clash of the season over the weekend, the Nigerian related the sudden and painful feeling he got when the injury took place.
There was no malice when Skriniar and Osimhen went to head the ball at the same time, but the timing of their respective headers meant that the striker came off much worse from the challenge.
Skriniar was also in pain following the challenge, but Osimhen suffered a fracture to his cheek and orbital bones that meant that he was out of action for several weeks, although he is all recovered and ready for Saturday's match.
He can still recall the experience, stating that "I immediately felt like my face had exploded. As soon as I touched my left cheek I had no feeling left. I also had trouble sleeping, if I turned to that side, it hurt."
"But I regained my strength," he went on, "I'm not the type to restrain my passion, I've never let this kind of thing hold me back and on the contrary I try to get right back on my feet without feeling sorry for myself."