Daniele Doveri Will Be The Referee For Inter's Trip To Napoli On Saturday, Italian Media Report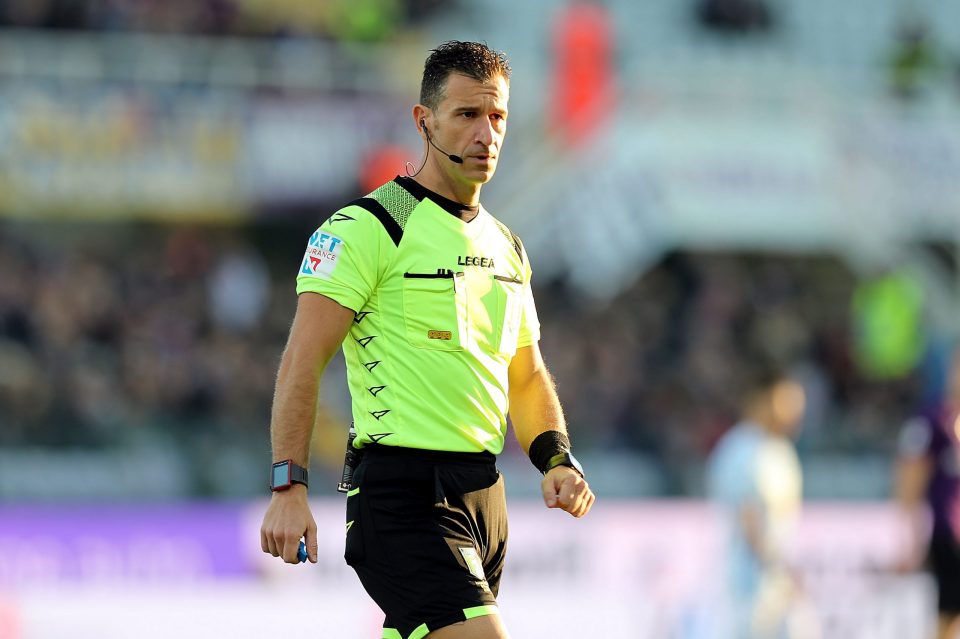 Italian referee Daniele Doveri will be in charge of Inter's huge match against Napoli on Saturday evening, according to a report in the Italian media today.
As has been reported by FCInter1908 today, the decision has been taken by the authorities and Daniele Doveri will be tasked with overseeing one of the biggest games of the Serie A season so far.
Aleandro Di Paolo will be the Video Assistant Referee for the match in Campania.
The refereeing in Serie A has come under the microscope this season with many clubs feeling that incorrect calls have been made against them.
The game on Saturday evening at 18:00 local time will give the Azzurri a chance to overtake Inter and move to the top of the Serie A table.
Right now they are just one point behind but Inter do have a game in hand over their competitors after the postponement in Bologna.