Danilo D'Ambrosio More Likely To Face Napoli Than Matteo Darmian, Italian Media Report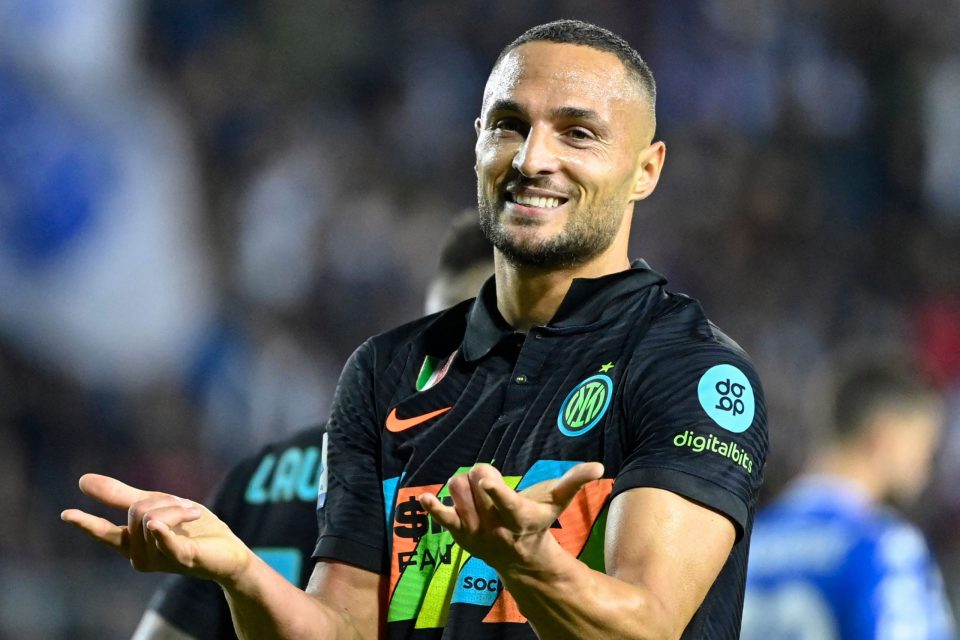 Simone Inzaghi is more likely to replace Alessandro Bastoni with Danilo D'Ambrosio rather than Matteo Darmian on Saturday, according to a report in the Italian media today.
As has been reported today by La Gazzetta dello Sport, Danilo D'Ambrosio appears to be Simone Inzaghi's trusted choice to come into the back three for the massive game against Napoli on Saturday evening.
Alessandro Bastoni is both injured and suspended for the match against Luciano Spalletti's side so the coach is tasked with choosing a player to replace him.
Given Danilo D'Ambrosio is traditionally a right-sided player, it is likely that either Stefan de Vrij or Milan Skriniar will move to the left of the back three, and Danilo D'Ambrosio will play on the right of the three.
He appears to have been given the nod over fellow Italian defenders Matteo Darmian and Federico Dimarco who were in contention for the spot.