Referee Daniele Doveri Got All Major Decision Right In Inter's Serie A Draw With Napoli, Italian Media Argue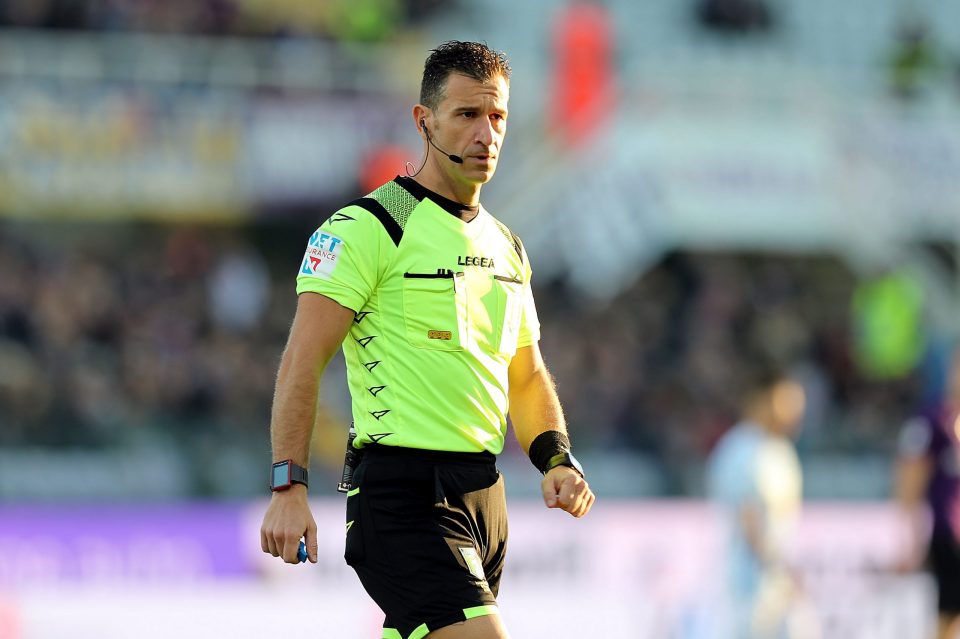 Referee Daniele Doveri put in an accomplished and correct display in charge of yesterday evening's Serie A clash between Inter and Napoli, according to Italian media.
Today's print edition of Rome-based newspaper Corriere dello Sport praised Doveri for getting every major decision correct in the match and for letting the game flow at a good tempo.
Doveri needed the assistance of VAR to avoid what was a fairly clear penalty to Napoli for a foul by Stefan de Vrij on Victor Osimhen in the early stages of the match.
The official didn't spot the incident between the two in real time, but was advised to have a second look on the monitor and had no doubt in pointing to the spot.
The Partenopei wanted another penalty in the second half when Lorenzo Insigne saw his shot collide with the arm of Milan Skriniar, but the Corriere view Doveri's decision as correct in not awarding one as there was nothing Skriniar could do to get out of the way of the shot.
Meanwhile, the Nerazzurri had two half-hearted penalty appeals of their own, in the form of a robust clash between Kalidou Koulibaly and Lautaro Martinez, and a possible handball by Mario Rui who was on the ground, which Edin Dzeko particularly appealed for.
However, Doveri saw very little in either of these incidents, and in the view of the Corriere, he was right not to award a penalty for either.