Ex-Nerazzurri Coach Claudio Ranieri: "Liverpool A Super Team But Inter Can Give It A Go, Perisic & Brozovic Will Be Key"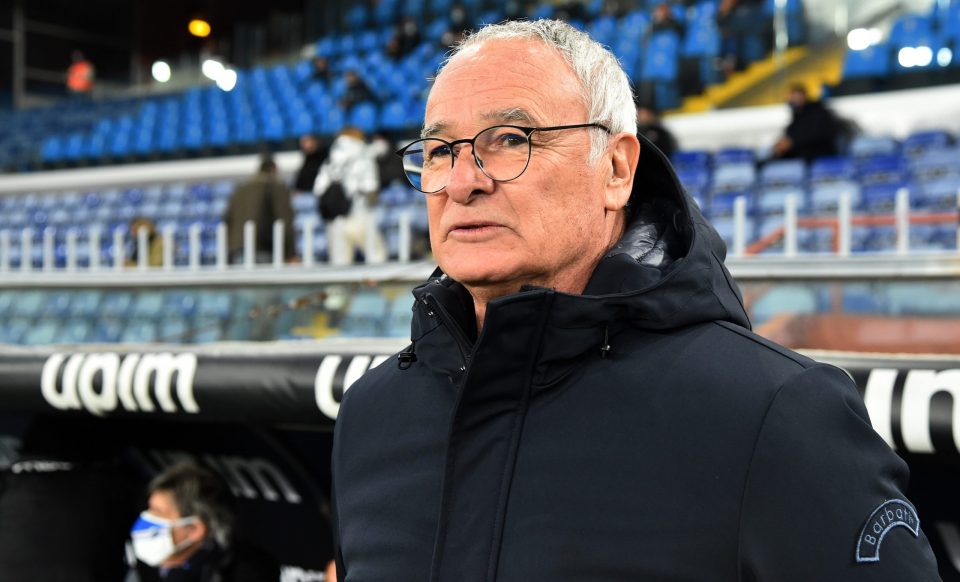 Former Inter, Roma, and Leicester City coach Claudio Ranieri feels that Inter have a real chance against Liverpool in the Champions League.
Speaking to Milan-based newspaper Gazzetta dello Sport ahead of the first leg of the round of sixteen clash, in an interview published in today's print edition, the coach assessed the Nerazzurri's chances.
Liverpool will certainly be one of the strongest teams that the Nerazzurri face all season, but as Ranieri highlighted, Inter have qualities of their own which will make them able to fight for the tie.
The Nerazzurri have been in blazing form domestically, and have always shown that they can impose their game and create chances no matter the opponent they come up against.
Regarding the chances of progression to the next round of Europe's top competition, Ranieri predicted that "The chances of qualification are fifty percent."
"The Nerazzurri have experience," he went on, "they can take one or two touches and get out of the aggressive pressure that the English side know how to apply."
He analyzed that "The secret, in my opinion, will be to play quick possession to find space, and then bringing formidable attackers like Dzeko, Lautaro or Sanchez into play."
Of Liverpool, Ranieri noted that "They dominate statistically in terms of shots on goal and possession. They're in great form."
Regarding the loss of Nicolo Barella through suspension, he said that "There's no denying that it's an absence that will weigh heavily."
"Vidal's qualities, however, are not up for debate," he went on. "It will be important not to lose the ball in the middle of the pitch with the team out of shape, because players like like Salah, Mane and Diogo Jota will punish you."
On potentially decisive players for Inter in the tie, Ranieri said that "There are several. I would name Perisic, because he's having an extraordinary season and could be the right man to attack in behind Alexander-Arnold, who pushes up like a winger, just as Robertson does on the other side."
"And I'd also add Brozovic," he continued, "because he always sets the right tempo in possession."
And asked whether he's surprised at how well Simone Inzaghi has done as Inter coach, he said "Not at all. He had already done very well at Lazio and this time around he's doing his job brilliantly."
"Conte had had a big psychological impact on this excellent team," he explained, "Simone has made their imaginations more free."