Player Ratings – Inter 0 – 2 Liverpool: Nerazzurri's Inefficiency In Front Of Goal Proves Costly Again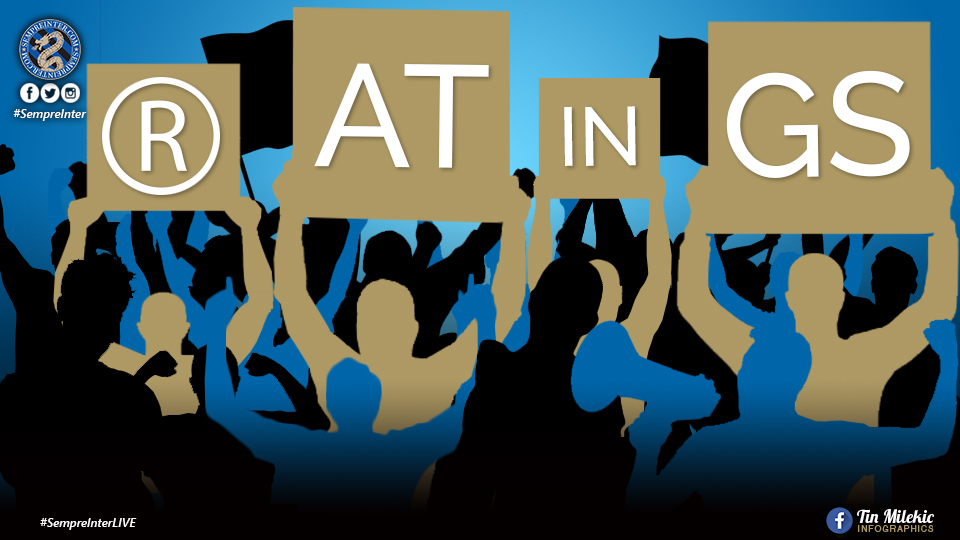 Inter are virtually out of the Champions League after having lost 2-0 at home at the Stadio Giuseppe Meazza in Milan's San Siro district.
The Nerazzurri started the game well, and in fact played well until around the 70th minute, creating many good chances but failing to convert, something we have grown accustomed to this season.
Liverpool scored twice in quick succession via Roberto Firmino from a corner and Mohamed Salah after a free-kick effectively killing off the tie.
Samir Handanovic – 5,5: Almost all of his touches were with his feet, he was calm on the ball. He used his hands only to pick the ball from his net – 2 shots at him = 2 goals.
Milan Skriniar – 7: Colossal in defense, also willing in build-up and attack. More goal-saving interventions then our keeper, came closer to scoring than our strikers.
Stefan de Vrij – 6: Had his fair share of troubles marking their front-men, but managed to put his boot in to block some of the chances fallen their way.
Alessandro Bastoni – 5,5: He gained confidence in the second half and was looking his old-self, then on two occasions he was late marking his man on the cross, one ended as a goal.
Denzel Dumfries – 6,5: Had a more conservative role as the match went on, but we've seen him in his best defensive role yet. Dangerous when on a run, and good pressing.
Arturo Vidal – 6: Fought for every inch, but over-complicates things and gets caught out. Wonderful pass to Dzeko. Glimpses of his best and his worst in one match.
Marcelo Brozovic – 5: One of the worst UnEpic performances in a few years. Couldn't cope with their press, did not look himself. Forced to defend more than run the show.
Hakan Calhanoglu – 7: Was Robin to Perisic's Batman. Clever runs and passes, some chances created, plus commendable contribution in defense. Unlucky to hit the bar.
Ivan Perisic – 7,5: Shame he was on the losing side, as he was the most dangerous player on the pitch. Troubled Trent Alexander-Arnold consistently. An outlet and a leader.
Edin Dzeko – 5,5: Fought a lot, but out of his touch. Goes missing for large chunks of the match, yet when served his indecisiveness frustrates. His age shows.
Lautaro Martinez – 5,5: His warning shot came close, and he showed some flair on occasion. That said, he either has a bad touch or too many touches in decisive moments.
Alexis Sanchez – 5,5: Unnecessarily dwells on the ball, he's too eager to show the old Alexis is back, yet it's obvious to everyone he got better but is far from it.
Matteo Darmian – N/A: Late sub as the others, too little time on the pitch to be fairly rated for it.
Roberto Gagliardini – N/A: Late sub as the others, too little time on the pitch to be fairly rated for it.
Andrea Ranocchia – N/A: Late sub as the others, too little time on the pitch to be fairly rated for it. Happy bday, btw.
Federico Dimarco – N/A: Late sub as the others, too little time on the pitch to be fairly rated for it.
Simone Inzaghi – 5,5: Good setup tactically, you can't blame him. Late subs, but to be fair he's got the shortest of benches and no real firepower upfront for this level.
Szymon Marciniak – 5,5: Steady, but inconsistent criteria, blew so many soft fouls for the visitors. Did not have a hard job to do.
Inter – 5,5: Nervous and clumsy, with palpable shortage of experience at this level. We eventually grew in confidence and had good spells, but collapsed as always.
Agree? Disagree?
Let us know in the comments below or hit us up on Twitter and Facebook.