Inter Coach Simone Inzaghi: "Marcelo Brozovic Important To Us But I Have Faith In This Group"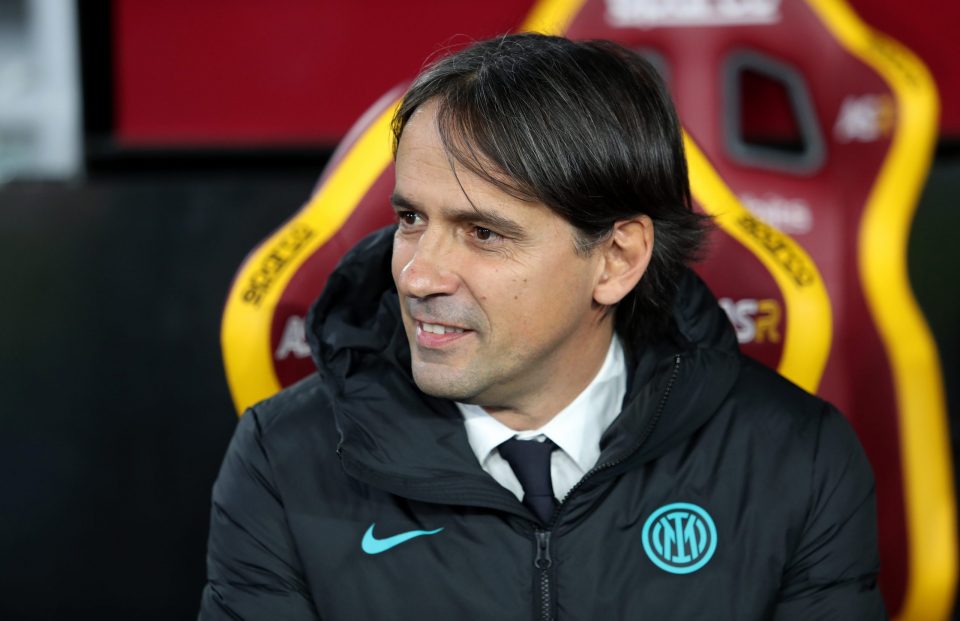 Inter head coach Simone Inzaghi feels that the Nerazzurri can cope fine without the suspended Marcelo Brozovic in this evening's Serie A clash with Sassuolo.
Speaking to Italian broadcaster DAZN ahead of the match, the coach emphasized that the entire team has the quality needed to impose their game against the Neroverdi despite the absence of the Croatian midfielder.
Brozovic had started every single one of Inter's Serie A games prior to this evening, with the 29-year-old having a unique role in the team and no real like-for-like replacement among the other midfielders.
Playing without the Croat in front of the backline to set the tempo for the passing game and use his energy to shield the defense will likely prove to be a challenge.
However, Inzaghi believes that the starting eleven that he has selected is up to the challenge and expects them to play just fine without Brozovic.
"We know the importance has has to our game, but ever since the beginning of the season we've dealt with the absences of a number of important players," he said.
"I have a lot of confidence in the group that I coach and I hope for a good match," he added.
On the recovery from the Nerazzurri's taxing midweek Champions League tie against Liverpool, the coach said that "We had three good days, we did our best to work to recovery our physical and mental energy. Today's match will be challenging though."
Of this evening's opposition Sassuolo he said that "They have a competitive squad. We will need to show great attention, particularly on the forwards but also all through their team. They have quality and play well in tight spaces."