Ex-Nerazzurri Forward Diego Forlan: "Inter Still Scudetto Favourites, Lautaro Martinez Just Needs To Find Consistency"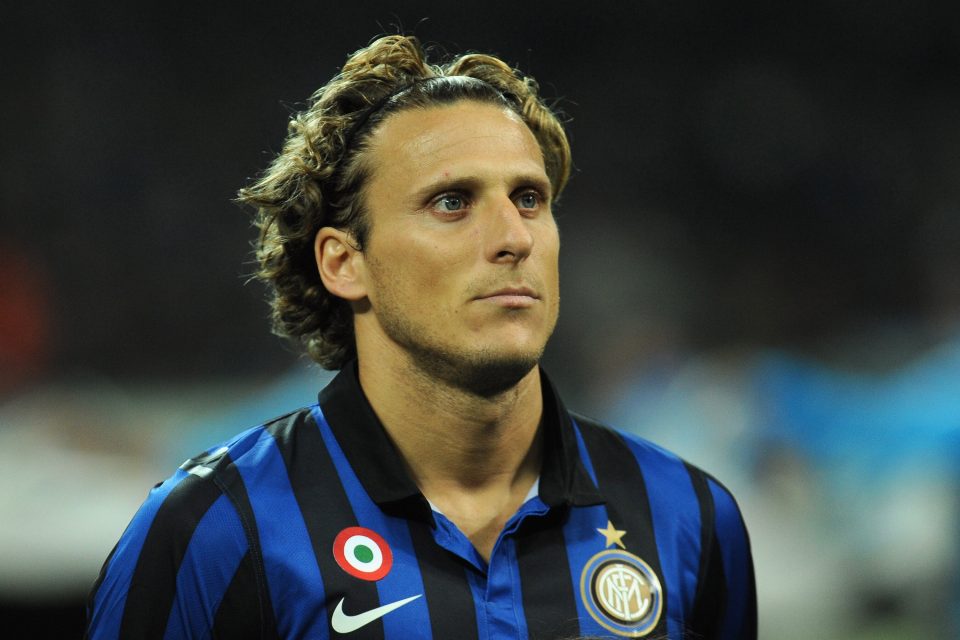 Former Inter, Atletico Madrid, and Villarreal forward Diego Forlan feels that the Nerazzurri are still favourites to win the Scudetto.
Speaking to Rome-based newspaper Corriere dello Sport in an interview published in today's print edition, the Uruguayan named his former side as the likeliest team for the Serie A title and also spoke about the form of Lautaro Martinez.
Forlan hadn't been at the Nerazzurri for very long, but he still feels fondly towards the club, and he backs them to put their current wobble behind them and defend their Scudetto crown from last season.
Asked about who he considers to be Scudetto favourites, Forlan said "I'll say Inter,out of affection, but also because they have a deep squad."
"This season, however, Serie A is very balanced, and Milan and Napoli also have a chance to win it," he added.
On the Nerazzurri's Champions League clash with Liverpool last week, he said that "Inter didn't play badly, and had two or three scoring chances in the first and second half that they didn't take advantage of."
"I think they didn't deserve to lose, but Liverpool are in good form and they have scary players in their front line," he continued. "When you have certain opponents in front of you, it's tough if luck isn't on your side."
On his time with Inter, the Uruguayan recalled that "I was with friends like Zanetti, Milito, Samuel, and many others, but I got injured quite a few times."
"I never managed to play three matches in a row and I felt very sorry," he added. "I wanted to stay more than a year and to win something. Unfortunately, neither I nor the team were in our best form."
The former forward also spoke positively about Lautaro Martinez in spite of the Argentine's recent form, stating that "Lautaro Martinez is great. He just needs to find more consistency in front of goal, but he has the qualities of a top player."