Italian Journalist Fabrizio Biasin: "Man City's Gabriel Jesus Was An Inter Target But There's No Way To Sign Him Now"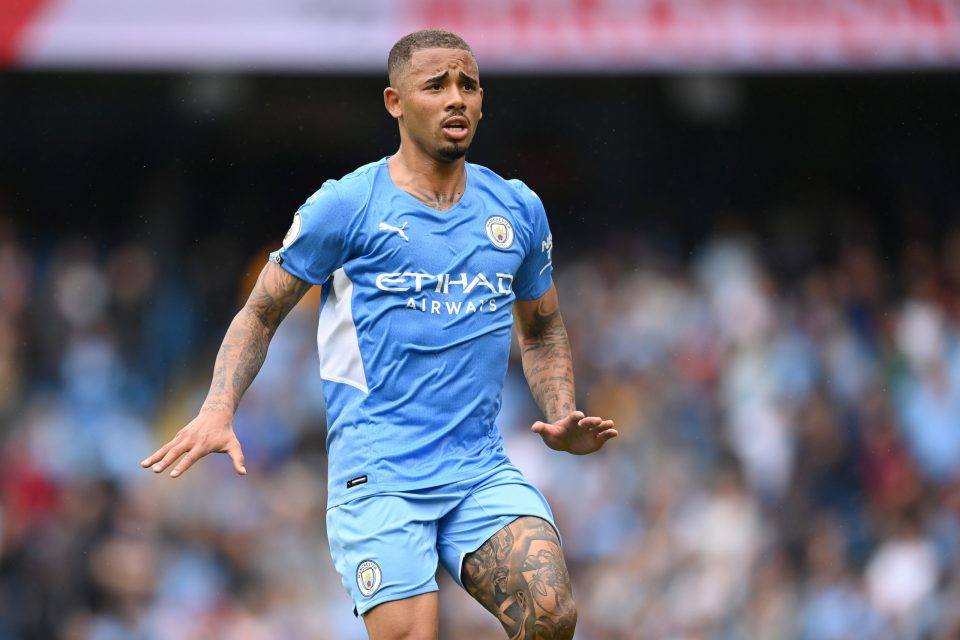 Italian journalist Fabrizio Biasin feels certain that the even though current Manchester City striker Gabriel Jesus had been a target for Inter in the past, the club would not move for him now.
Speaking on the Twitch stream of Italian news outlet Calciomercato.it, via FCInter1908, Biasin explained the reasons why he expects that the Brazilian is now off the Nerazzurri's radar.
Jesus had been a highly sought-after striker based on his performances for Palmeiras and with the Brazilian national team even as a teenager, and the Nerazzurri had been among the clubs looking to sign him in the summer of 2016.
However, it was Premier League giants Manchester City who won the race for his signature, and he has stayed with the English champions ever since joining during the January 2017 transfer window.
However, as Biasin explained, there had at one point been a push by Inter to bring the current Cityzens striker in.
"Ausilio had discovered him," he said. "When Inter went to scout Gabigol, the Nerazzurri were actually looking at Jesus in South America. He was their real target."
"Now a move seems frankly difficult to me for three reasons," he went on, "he is no longer a kid, and then there's the recruitment at Inter, and the way they operate, I expect it would be easier for them to move for different players."
Biasin also spoke about the striker situation at the Nerazzurri, stating that "Maybe next year Lukaku will return to Inter on loan, who knows. Scamacca is a real possibility, it's true, everyone has said so."
"But I think that old foxes like Marotta and Ausilio should think about a more ready-made Number Nine," he added. "Scamacca is a real possibility, but they're also considering something else."