Lautaro Martinez's Agent: "Inter The Only Thing That Matters For Him"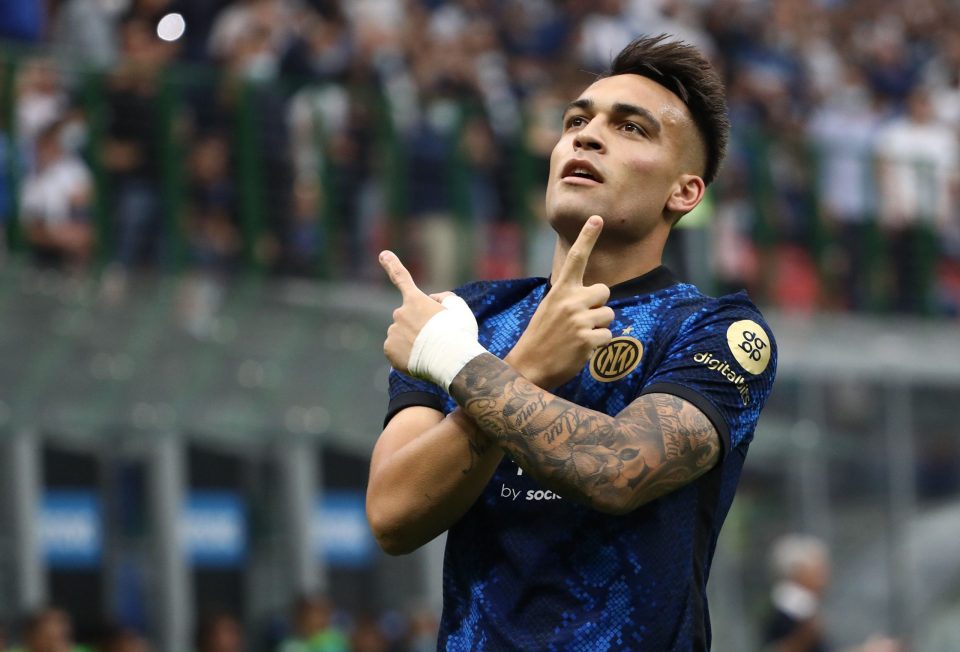 Inter striker Lautaro remains completely focused on getting back to his best so that he can help the Nerazzurri get past their bumpy recent form, according to his agent.

The 24-year-old's agent Alejandro Camano spoke to Italian news outlet FCInter1908, stressing that his focus is on giving his best for the team and that he is only concerned with helping Inter to win trophies.
Martinez has not been in a good patch of form recently, scoring just once from the penalty spot in the Nerazzurri's last eleven matches, and this has led to some doubts about his suitability for the team.
However, Camano has no doubt that the player can turn his individual form around, and that he will work hard to give his best contribution to the team as a whole.
According to the agent, Martinez isn't preoccupied with his own personal form, but is completely serious about the team.
"Lautaro doesn't care about Lautaro," Camano said, "Lautaro cares about Inter. Because he wants to contribute, he wants the fans to be happy, he wants to make his club happy with him."
"He's not scoring much and Inter as a whole aren't scoring much," the agent continued. "But it's a process and the goals will come back, that's certain."
He went on that "The team will play well again and the goals will come back. Lautaro will score, Dzeko will score, everyone will score."
"But Lautaro just wants Inter to win," he continued, "Lautaro doesn't care about personal success, he cares that Inter win."
"And the goals will return because Lautaro is a world-class player," he added, "you just have to remain calm. We need absolute peace of mind. Lautaro is happy at Inter, and happy with the Inter fans."
On the relationship with Inter coach Simone Inzaghi, he said it is "Very good. Inzaghi works to bring success to Inter, and Lautaro does the same."
"Inzaghi and Lautaro have the same objective," he added, "that Inter do well. To this end, the goals will return and Inter will get back to doing well. There's no problem. None."
And on whether the striker would consider leaving the Nerazzurri, Camano said "No, he's very happy at Inter."