Ex-Inter Midfielder Gianfranco Matteoli: "Marcelo Brozovic Is Irreplaceable, Hakan Calhanoglu A Better Regista Than Nicolo Barella"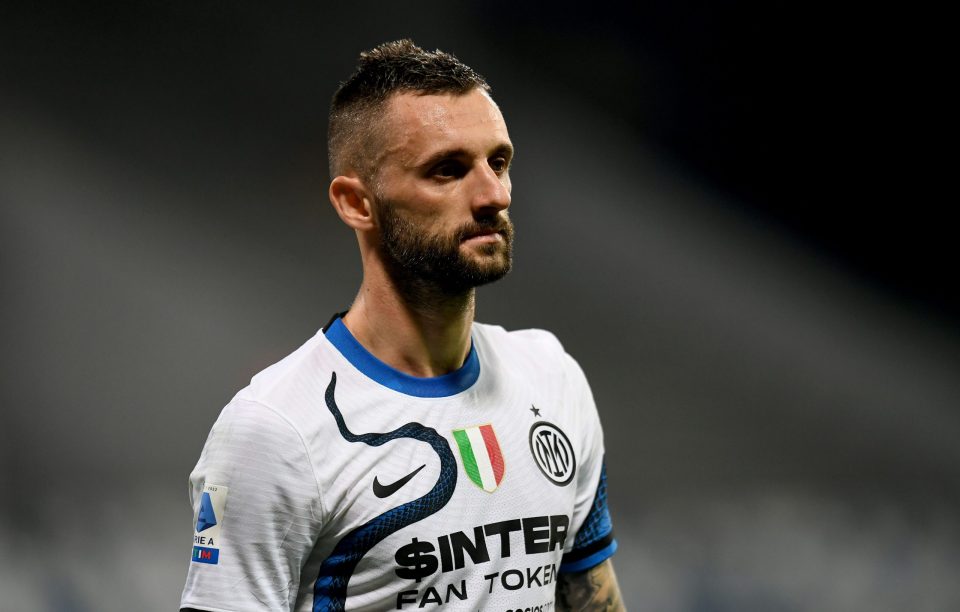 Former Inter midfielder Gianfranco Matteoli feels that there is no player who can properly replace the skillset of holding midfielder Marcelo Brozovic.
Speaking to Italian news outlet Gazzetta.it, he explained the Croat's unique qualities and also gave the view that the player in the Nerazzurri's squad who comes the closest to replicating them is Hakan Calhanoglu rather than Nicolo Barella.
The importance of Brozovic to Inter's team was underlined in Sunday's stinging 2-0 loss to Sassuolo in Serie A, with the team overrun in the first half in the 29-year-old's absence and then unable to really control play in the second half.
The likes of Barella, playing in the role that Brozovic usually occupies rather than his customary box-to-box position, and Calhanoglu looked out of sorts without the Croat on the pitch as a reference point.
Matteoli stated that "Brozovic is irreplaceable, but if I have to find a deputy in this squad, I would look past Barella, who is devastating elsewhere, and would go with Calhanoglu."
He added of Brozovic that "Even Barella does not have his characteristics. Nicolo is devastating, but placed in front of the defense he can't play in the same way. In Inzaghi's squad there's no real replacement for Brozovic."
"For me Sensi would have been perfect," he continued, "who has technique and vision. But he went on loan to Sampdoria, so if I really have to choose one, I would say Calhanoglu."
"In that role, I like players who know how to dictate the tempo," he continued, "so I don't see Gagliardini, Vidal, or Vecino as right for it."
And on how the club could look to back the Croat up next season, Matteoli said that "Marotta and Ausilio know what to do. Having said that, Sensi should come back."
He added that "I understand that it's not an easy question to answer, because you cannot make a major investment for someone who's likely to sit on the bench a lot."