Ex-Lazio Goalkeeper Fernando Orsi: "I Think Samir Handanovic & Andre Onana Will Compete For The Starting Spot"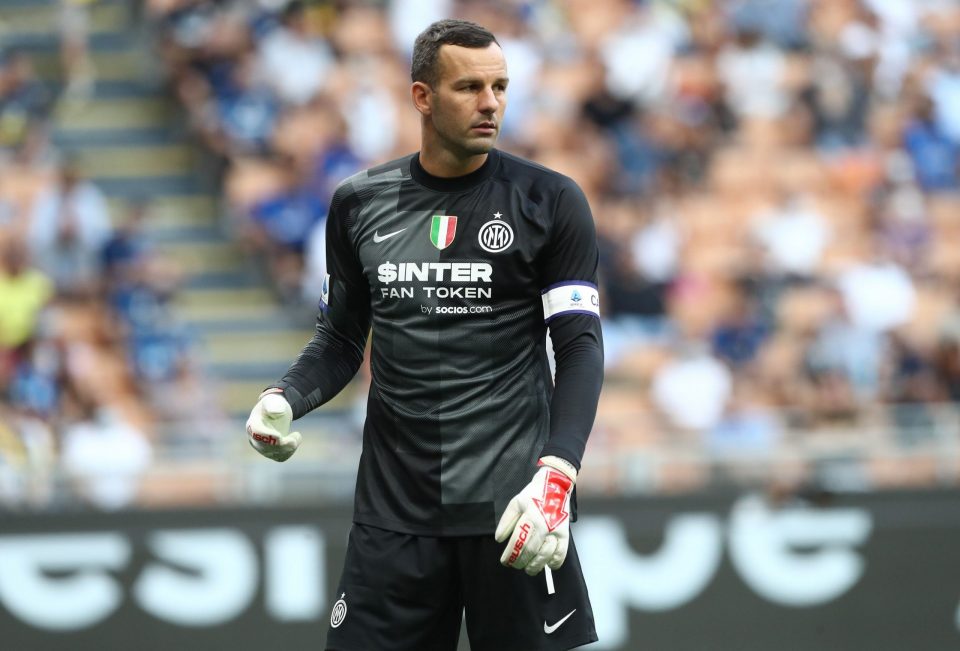 Former Lazio goalkeeper Fernando Orsi has said that he thinks Samir Handanovic and Andre Onana will compete for the starting place in Simone Inzaghi's side, according to a report in the Italian media.
Speaking during an interview with FCInter1908, FernandoOris took stock of the goalkeeping situation at Inter ahead of next season.
It is expected that Andre Onana will join the club on a free transfer from Ajax in the summer and current number one Samir Handanovic will sign a new contract that makes him the number two gaolkeeper.
Despite that suggestion, Fernando Orsi feels that the pair will be competing to be number one rather than having a place set in stone.
"I think they will compete for the starting position. Although, as I said before, Handanovic is no longer the same as when he joined Inter, he remains a more than reliable goalkeeper."
Inter have been in a difficult patch of form lately having faltered in the Serie A title race and lost to Liverpool in the Champions League round of 16 first leg.
Fernando Orsi does not think it has been too negative though, citing the Coppa Italia quarter final win over AS Roma.
"I wouldn't call it deeply negative. Let's not forget that Inter recently reached the semi-final of the Italian Cup, beating Roma. I don't see it as a crisis."