Former Inter Sporting Director Walter Sabatini: "It's Horrible To See Edin Dzeko At Nerazzurri"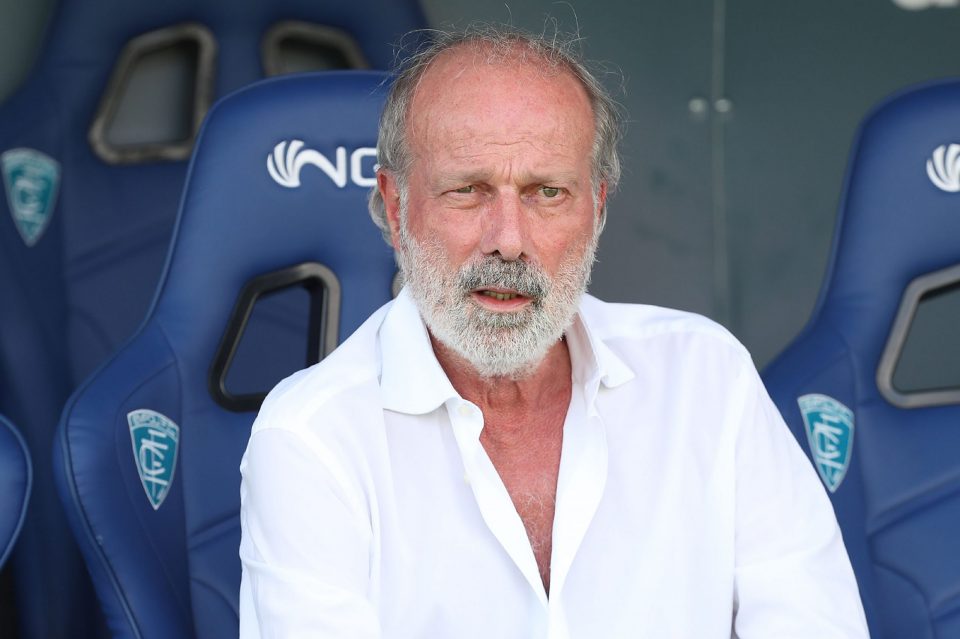 Former Inter sporting director Walter Sabatini has admitted that it is difficult to see striker Edin Dzeko in a Nerazzurri shirt following his arrival from Roma in the summer.
Sabatini had brought Dzeko to Roma in 2015 during his stint in the boardroom at the Giallorossi from 2011 before moving onto Inter briefly in 2017, as he lasted just under a year in Milan.
In an interview published in today's newspaper edition of Corriere dello Sport, the current Salernitana sporting director offered his opinion on Dzeko's move and his own time at Inter.
"It's horrible (to see Dzeko in an Inter shirt). I have only wonderful thoughts for him. I always wish him the best. The Roma fans did not understand him, they had wanted to kick him out for two or three years," Sabatini claimed.
"Inter was the biggest professional mistake of my life. I accepted an internal request that required me to be out of the organisational structure. I made a tragic mistake. I had to terminate the contract before starting, it was an unsustainable situation.
"Roma was the most exhausting period, without doubt, especially when [president James] Pallotta appointed Franco Baldini as his personal adviser."
The Giallorossi appointed ex-Inter coach Jose Mourinho in the summer but Sabatini felt that he would not be able to work with the Portuguese effectively.
"Mourinho is a successful actor, but I want to play real football. He will be able to answer that he won everything and I won nothing. He would be right, but he doesn't change my answer. He is good for a certain type of team, a certain context, a certain type of aim."
Sabatini was scathing of Dusan Vlahovic's decision to leave Fiorentina for bitter rivals Juventus in January, as well as AC Milan goalkeeper Gianluigi Donnarumma departing for Paris Saint-Germain at the end of his contract last year.
"It was ignoble and unbearable. How can you not have any gratitude to the club that believed in you? The same goes for Donnarumma with Milan. Here human qualities come into play," he concluded.